LA MINACCIA DEL CORPO MORTO. UN FILONE ESTENSE DAL CINQUE AL SETTECENTO
Parole chiave:
History of ideas, Corruption, Body, Death, Storia della idee, Corruzione, Corpo, Morte
Abstract
This essay considers the first and not metaphorical meaning of the word corruption: «The corrupt, being corrupt, in the sense of decomposition, decay, rot». I will reflect on the relationship between the living and the dead meaning the seconds actually like dead bodies. Along a thin line, defined as Estense because unraveled between Ferrara and Modena, I will trace the signs of a growing rift between the living and the dead during the Modern Age, starting from a curious short essay published in Ferrara in 1565: De non sepeliendis mortis penes aram («Do not bury the dead close to the altars of the churches»).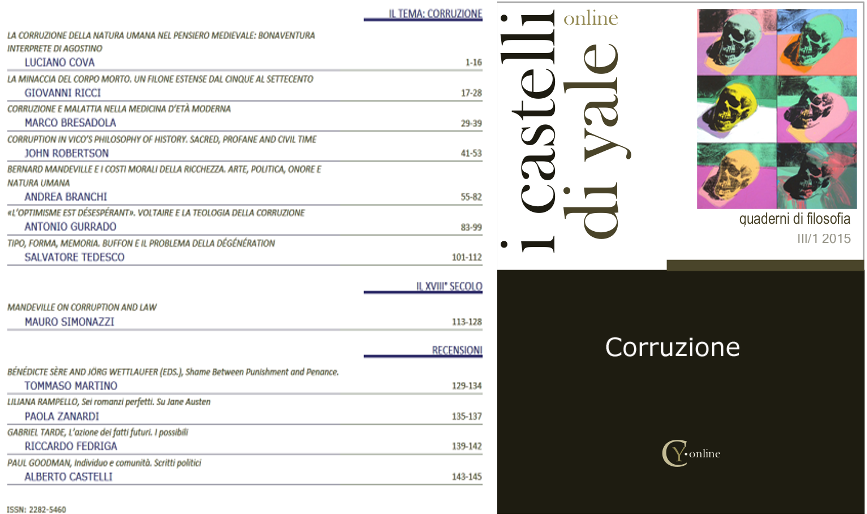 Downloads
Sezione
IL TEMA: CORRUZIONE