CORRUZIONE E MALATTIA NELLA MEDICINA D'ETÀ MODERNA
Parole chiave:
Storia della medicina in età moderna, autopsie, History of medicine in modern age, autopsies
Abstract
The concept of corruption plays a central role in early modern medicine, in which it can refer either to the disease process or to the decaying process that follows the death of the body. The article explores these different meanings of the term, and their relative tensions, in two specific areas: medicina practica and anatomy. While in practical medicine the concept of corruption is generally associated to the process of putrefaction that accompanies the disease, in anatomy the question arises whether the corruption of the body, observed during post-mortem inspection, precedes or follows the death of the patient. The different uses of the concept of corruption show the ambiguity of this term in early modern medicine, but also its ubiquitous presence and important role in the medical discourse and practice.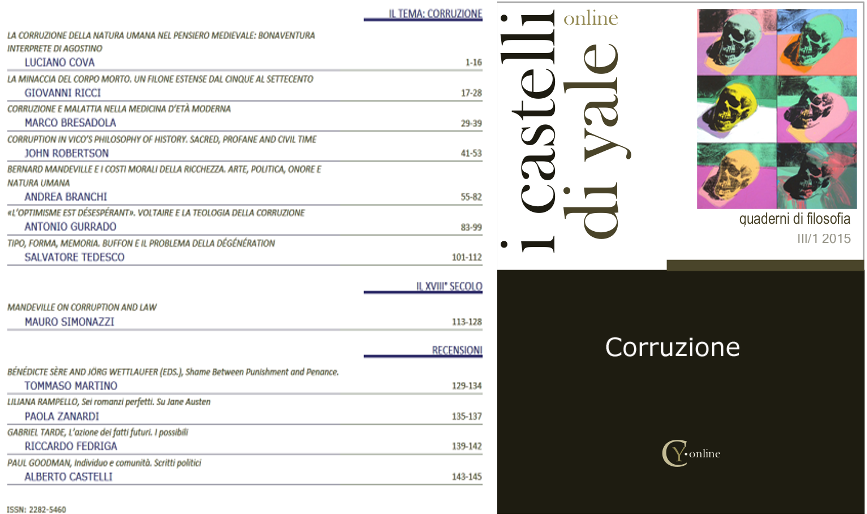 Downloads
Sezione
IL TEMA: CORRUZIONE