ESTESIOLOGIA E NATURA UMANA. IL VALORE DEI SENSI NELL'ANTROPOLOGIA FILOSOFICA DI HELMUTH PLESSNER
Parole chiave:
Antropologia filosofica, natura umana, estesiologia, eccentricità, incorporazione
Abstract
During the 19th century Helmuth Plessner, one of the most eminent philosophers in anthropology, gave rise to a theoretical view that crosses the dualism between body and soul in human nature and promotes the study of real human experience as a whole. His aestesiological research aims to point out the concrete value of sensibility in its interwining with thought. All human consciousness depends on a singular relation between man and his own body (his "eccentricity"), and "incorporation" from senses is one of its leading concrete effects.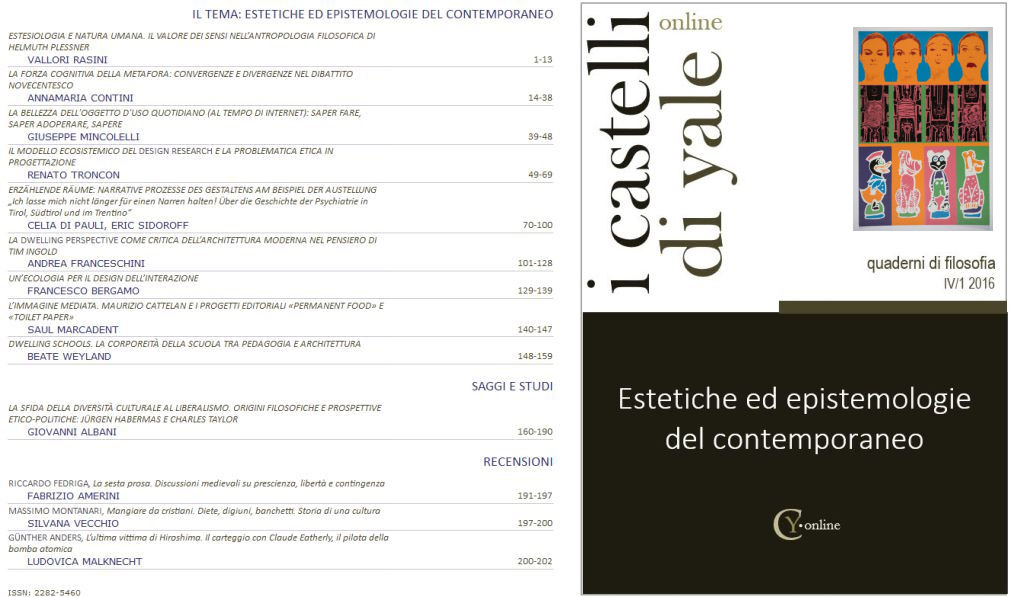 Downloads
Sezione
IL TEMA: ESTETICHE ED EPISTEMOLOGIE DEL CONTEMPORANEO