ERZÄHLENDE RÄUME: NARRATIVE PROZESSE DES GESTALTENS AM BEISPIEL DER AUSTELLUNG "Ich lasse mich nicht länger für einen Narren halten! Über die Geschichte der Psychiatrie in Tirol, Südtirol und im Trentino"
Parole chiave:
Aesthetics, Design, Architecture, Narrative, Space
Abstract
If we – as architects, interior decorators or designers – approach the concept of the narrative we are immediately met with the limits of our professions. The concept of narrative, originally belonging to the theory of language and narrative, has already been integrated with success in many areas of the daily practices of  cultural production and its related theories. In this paper we want to prcoeed to a recovery of that concept, showing how the narrative treatment of spatial and cultural meanings plays an essential role in design intended as a performative process. Thanks to the narrative, in fact, the spaces designed by man can act as containers of its existence and manage materials, light, spatial relationships, also implementing actions and social relations.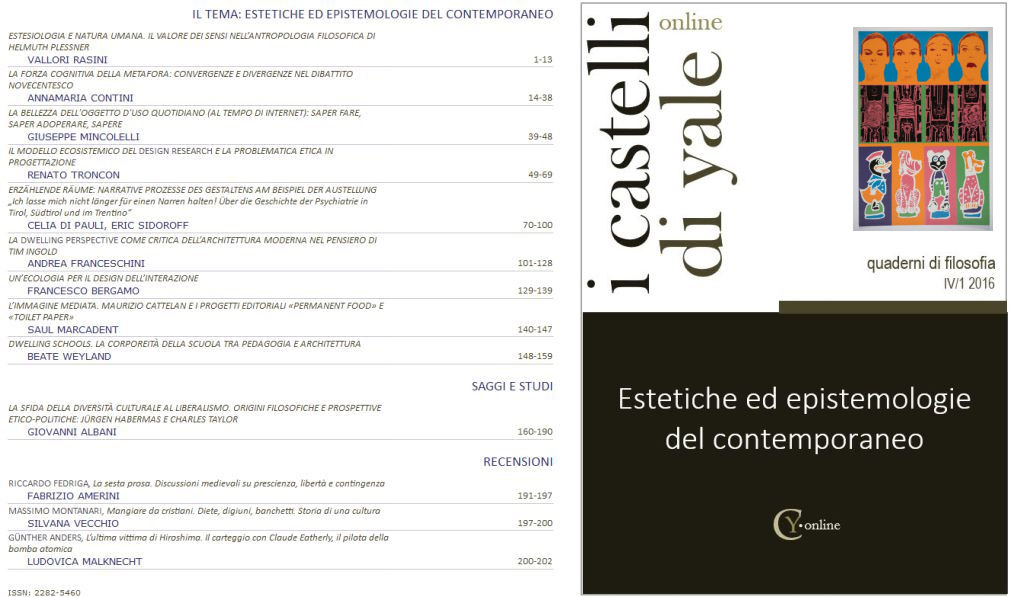 Downloads
Sezione
IL TEMA: ESTETICHE ED EPISTEMOLOGIE DEL CONTEMPORANEO