UN'ECOLOGIA PER IL DESIGN DELL'INTERAZIONE
Parole chiave:
Aesthetics, Design, Criticism, Aesthetic experience
Abstract
This article aims to contribute to the recent debate about interaction design criticism, starting from current theoretical models and approaches which have been scarcely considered by the Human-Computer Interaction communities. Without discarding the user-centered approach, aesthetic and ecological models coming from contemporary philosophy, sociology, art criticism and media studies need to be employed to expand the view upon the theoretical models for representing and designing interactions and interfaces. The focus is thus in the aesthetic experience of everyday computational artifacts, while interactive art is taken as an experimental playground to test and research in a specific and isolated (non-ecological) context.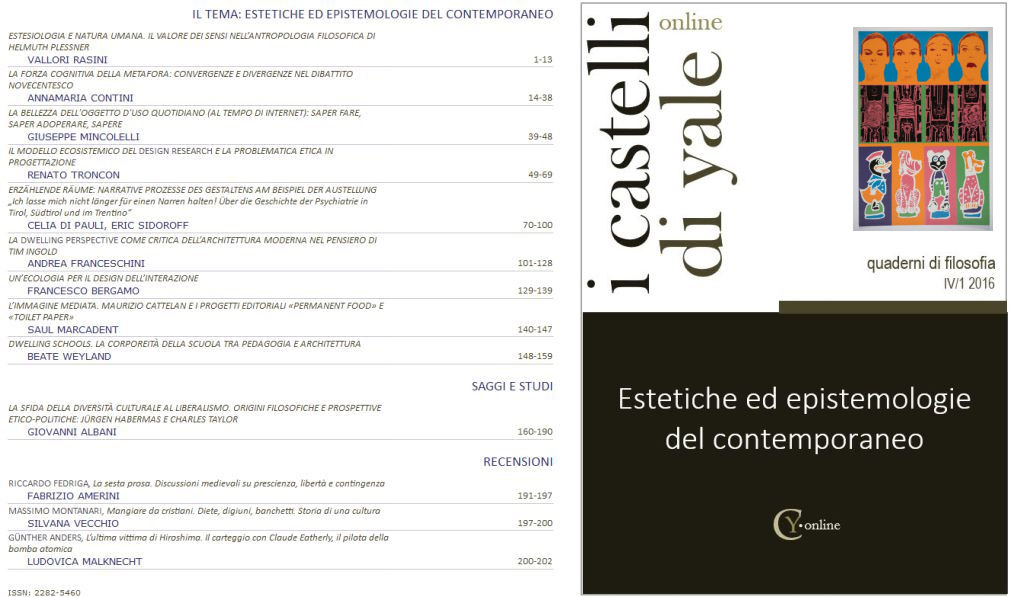 Downloads
Sezione
IL TEMA: ESTETICHE ED EPISTEMOLOGIE DEL CONTEMPORANEO