L'IMMAGINE MEDIATA. MAURIZIO CATTELAN E I PROGETTI EDITORIALI «PERMANENT FOOD» E «TOILET PAPER»
Parole chiave:
Publishing, Cultural studies, Visual culture, Design
Abstract
The article examines and explores how a magazine can be a device of the imagery in the practice and production of a visual artist. In order to do so, it looks at the relationship between two magazines – «Permanent Food» and «Toilet Paper» – run by Maurizio Cattelan since the mid-90s by dedicating special attention to the elements of continuity and discontinuity between them as well as their relationship with the contemporary publish-ing scene.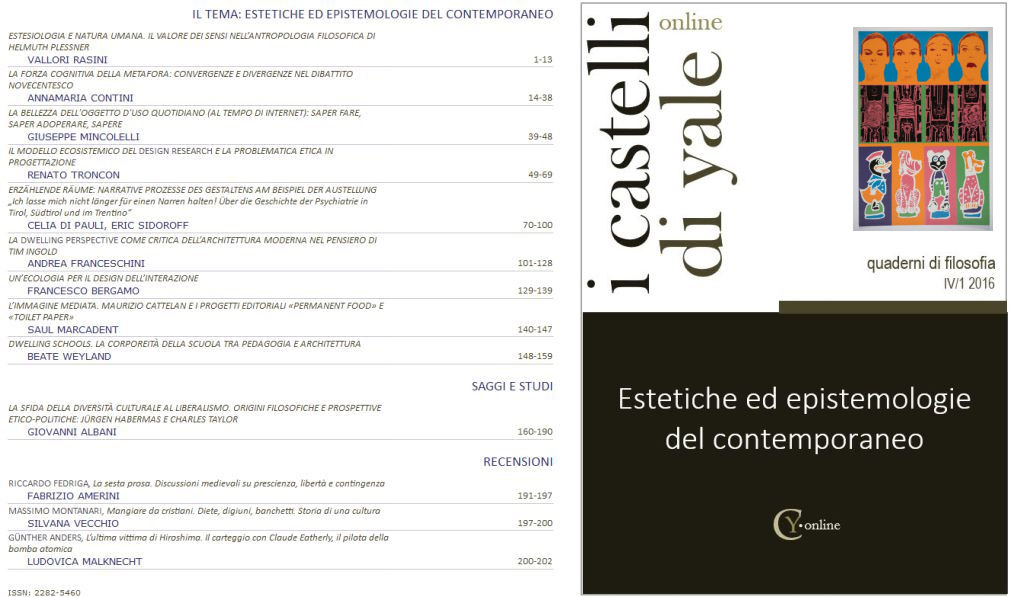 Downloads
Sezione
IL TEMA: ESTETICHE ED EPISTEMOLOGIE DEL CONTEMPORANEO