DWELLING SCHOOLS. LA CORPOREITÀ DELLA SCUOLA TRA PEDAGOGIA E ARCHITETTURA
Parole chiave:
Pedagogy, Teaching, Architecture, Design, Cultural anthropology
Abstract
This essay intends to open a discussion on the design of a school, operating on the borderline between pedagogy and architecture, teaching and design, interfacing with related fields such as philosophy, anthropology, aesthetics, psychology. Faced with a reality in which the schools are struggling to give themselves a profile and justify continued consistently educational actions and values pursued by the teaching staff, the dialogue between these disciplines can contribute to answer the common question: which school can be designed, how and why? The reasoning leads to investigate the material concrete and physical dimension of school space, in the light of the different perspectives that together weave a network of references still too little explored.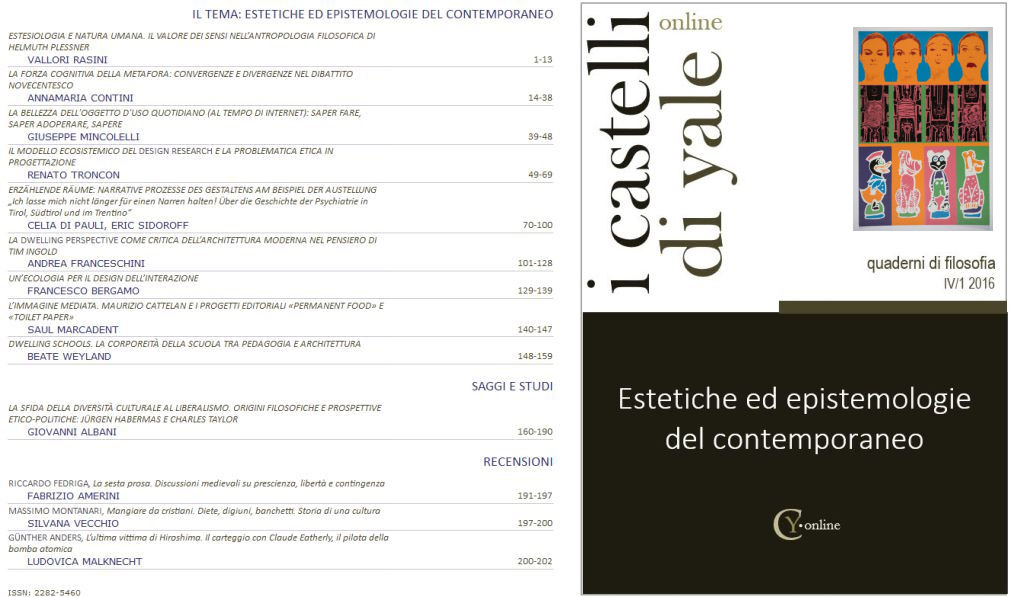 Downloads
Sezione
IL TEMA: ESTETICHE ED EPISTEMOLOGIE DEL CONTEMPORANEO