LA INSTITUTIONAL THEORY OF ART DI GEORGE DICKIE
Parole chiave:
History of Philosophy, Aesthetics, Philosophy of Art, Dickie, Institutional Theory of Art, Artworld
Abstract
During the Sixties, George Dickie elaborates his Institutional Theory of Art aiming to give a formal definition of work of art capable of explaining both the latest art expression and the traditional art a lot of theories dealt with in the past. After the rich debate provoked by the theory, Dickie proposes a new version, review and corrected considering the criticism it received. The new version aims to be more effective than the first and to free itself from the defects that were noticed. This essay analyzes the second version of the theory to see if it's still potential twenty years after.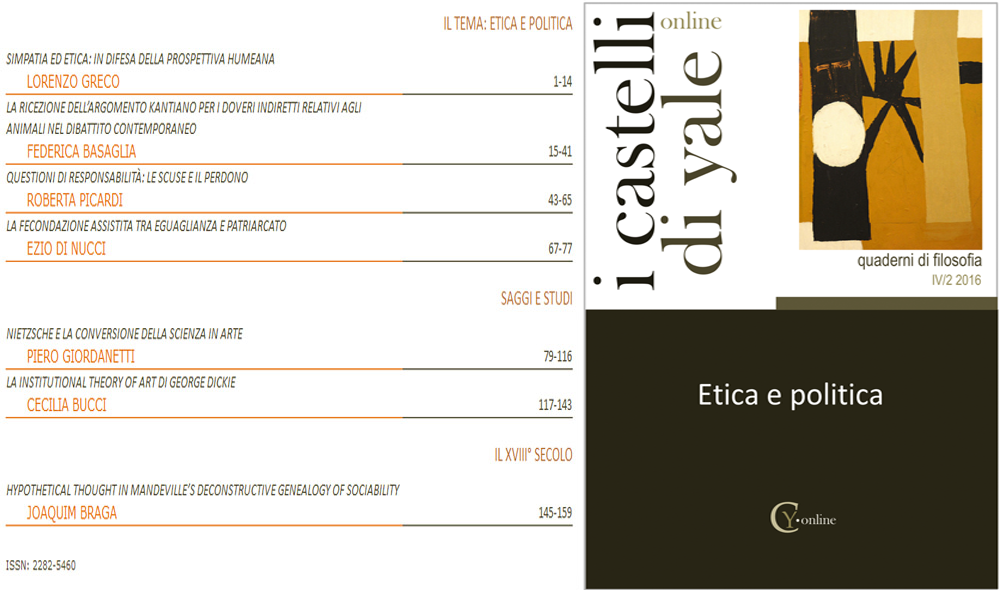 Downloads