TRA ASCESI MONASTICA E DOTTRINE MEDICHE: I CERTOSINI E IL PROBLEMA DELLA CARNE
Parole chiave:
Fasting, Carthusian Order, Monastic Diet, Meat, Medieval Medicine
Abstract
The article reconstructs the debate that took place in the thirteenth and fifteenth centuries on the prohibition for the Carthusian monks to eat meat, even in  case of illness. The positions taken by Arnaldo of Villanova, William of Ivrea, Giovanni Gerson and Dionigi the Carthusian are analyzed in the light the of the Order's Constitutions that make abstinence and fasting one of his qualifying and most important points. This debate illustrates the meaning of the unpublished document published in the appendix, which contains the recipe for a  restaurativum to substitute the meat specifically dedicated to the sick Carthusian monks.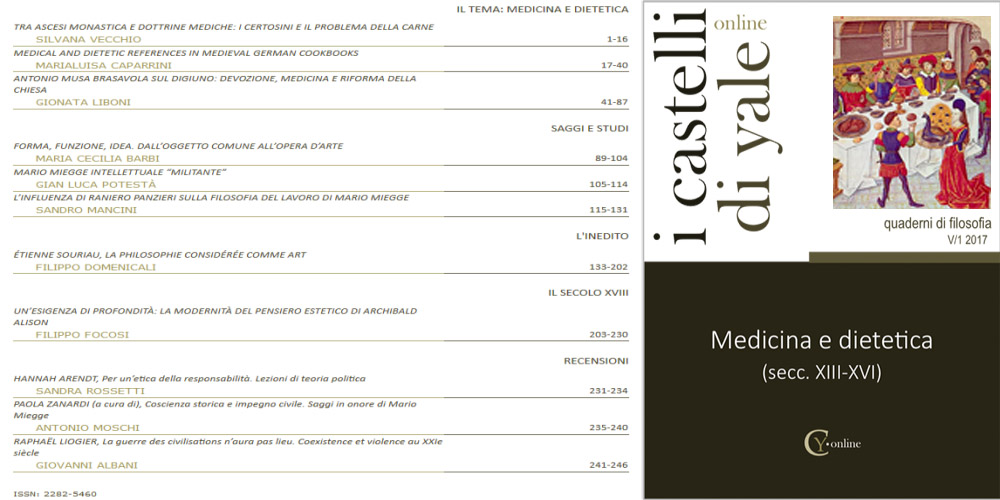 Downloads
Sezione
IL TEMA: MEDICINA E DIETETICA