ANTONIO MUSA BRASAVOLA SUL DIGIUNO: DEVOZIONE, MEDICINA E RIFORMA DELLA CHIESA
Parole chiave:
Antonio Musa Brasavola, 16th century, medicine, fasting, Church reform.
Abstract
This paper points out the reflection on the relationship between food and passions in the work of Antonio Musa Brasavola (Ferrara, 1500-1555). In his unpublished dialogue La vita di Iesu Christo (ca. 1540), a digression on fasting allows him to express his point of view on one of the many fields where Church practices come into conflict with medical doctrines. In his opinion, some foods normally allowed during fasting, such as fish, should actually be avoided, because contribute as much as meat to excite lust. Ecclesiastical prescriptions should then be respected in their spirit rather then in the letter, in order to fight the Protestants. The analysis of the nature of foods, therefore, turns into an instrument to deal with the theological debate of the time.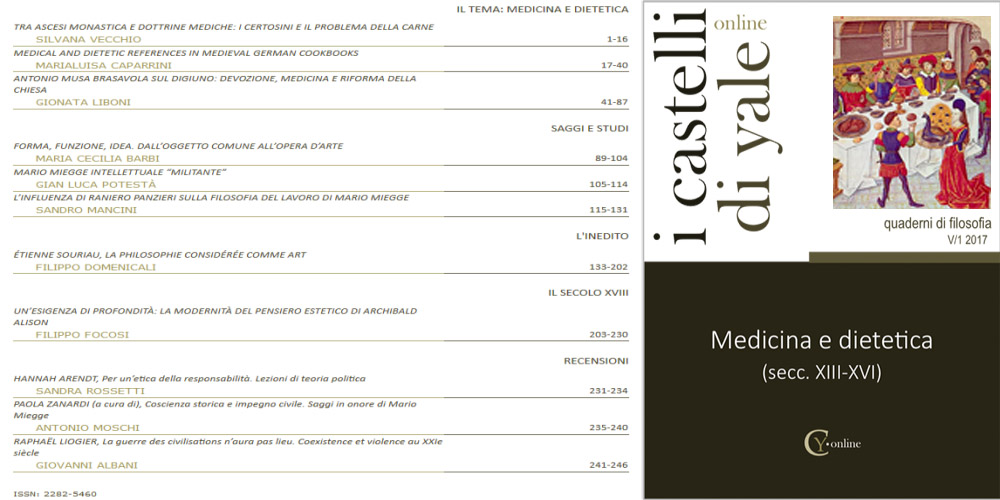 Downloads
Sezione
IL TEMA: MEDICINA E DIETETICA