FORMA, FUNZIONE, IDEA. DALL'OGGETTO COMUNE ALL'OPERA D'ARTE
Parole chiave:
Aesthetics, Everyday aesthetics, Design, Aesthetic object, Artistic object.
Abstract
«What kind of thing is a thing?». Surrounded by a moltitude of things, from common, artistic, aesthetic objects to works of art, we often use the terms indifferently, forgetting the essence of one or the other system.The question is well-known: can an object acquire the statute of work of art and the latter be confused with a common object that is aesthetically indiscernible? The reflection that tries to solve such question can be accomplished starting with the aesthetic sense that originally opens the object to the world, passing through the analysis of the function – real or pretestuous – and finally getting to the concealed or manifest meaning.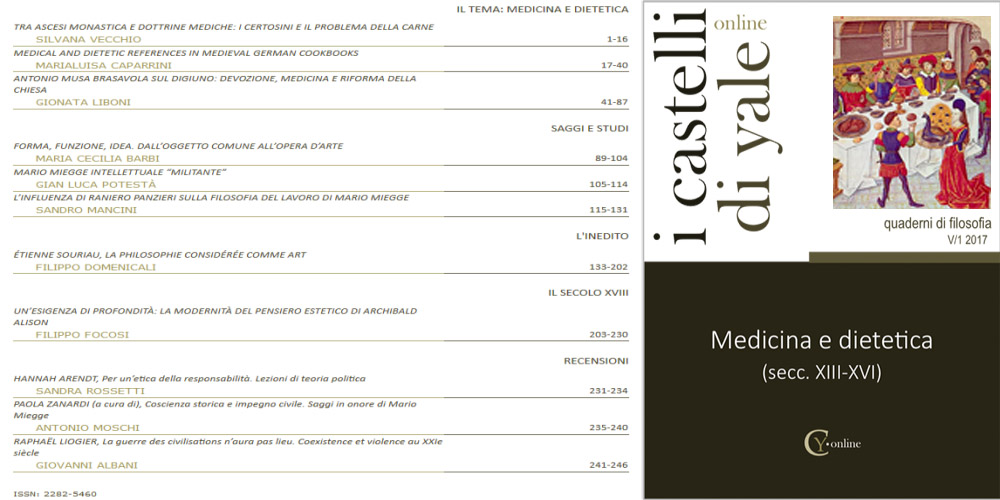 Downloads