LA CONTINUITÀ SPEZZATA. IL RISO SECONDO BERGSON (E FREUD)
Parole chiave:
Bergson, Freud, Laughter, Mechanization of life, Dreams
Abstract
The famous essay Le Rire (1900) by Henri Bergson should not be considered as a deviation in his thought or as an isolated work. In fact, he began to deal with the study of laughter when he was a young school teacher in the French province, and he continued to theorize on it also after the publication of his famous book. In the present article we will try to give an overview of the interpretation of the laughter and humour by the French philosopher. We will put it in relation with the central idea of durée, and we will analyse what he meant by mécanisation de la vie along with the idea of the comic as an adult prosecution of children games. Furthermore, is laughter the other face of crying? Probably it is, and certainly it reflects the human need to escape from the constraints, as stated by Freud, the other great explorer of the unconscious, who absorbed many suggestions from both Darwin's and Bergson's works.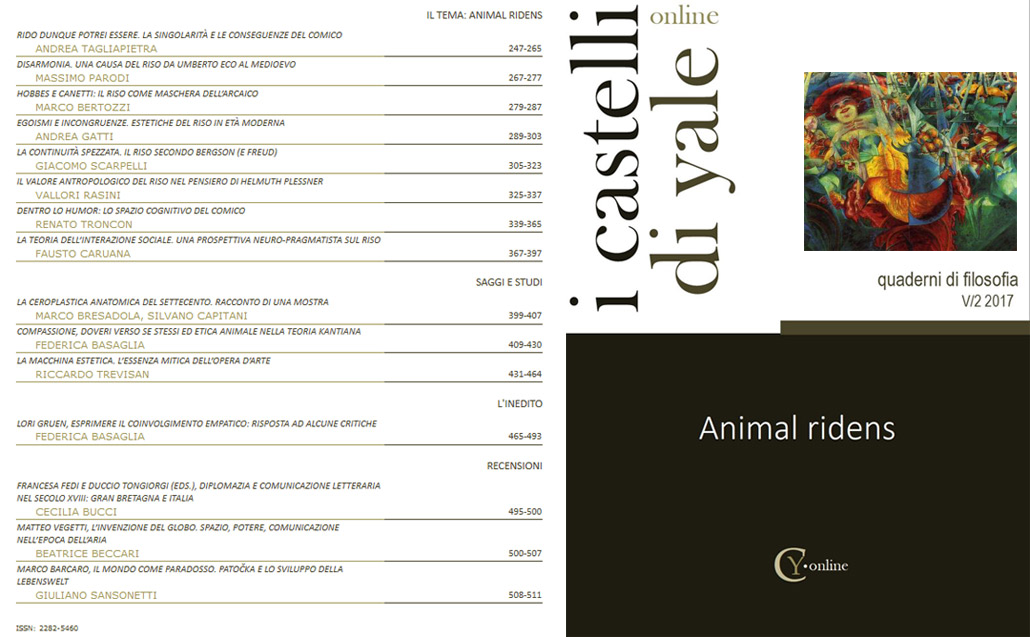 Downloads
Sezione
IL TEMA: ANIMAL RIDENS