DENTRO LO HUMOR: LO SPAZIO COGNITIVO DEL COMICO
Parole chiave:
Humor, Epistemology, Sense of the Non-Sense, Cognitive Space, Logical Types.
Abstract
The purpose of this article, which refers in its title to a recent essay by Daniel Dennett and other authors, is the presentation of some recent research works on humor, with the aim of assigning to Gregory Bateson's theories on humor and laughing the central role that still does not seem to be recognized to them. In order to achieve this result, the article considers humor as a unitary process that takes place through preverbal as well as verbal activities, may they be innate and spontaneous or acquired and cultivated, identifying in a particular coexistence of sense with nonsense its distinctive character. The article will also briefly mention the reasons why this approach is primary and fundamental compared to research methods like history of ideas or "phenomenology", which seem to preclude possible developments and applications.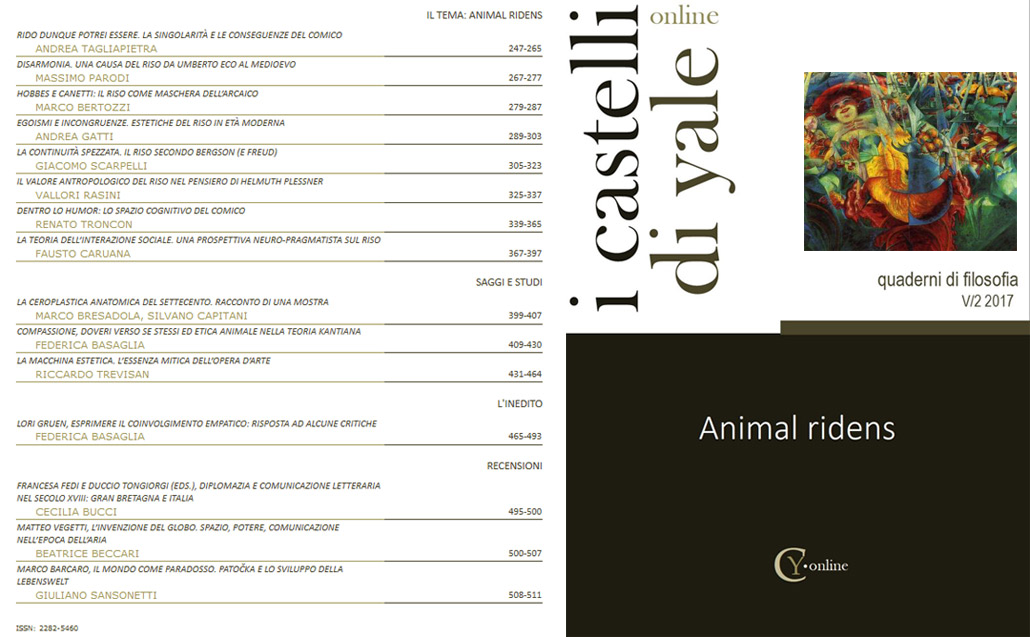 Downloads
Sezione
IL TEMA: ANIMAL RIDENS