COMPASSIONE, DOVERI VERSO SE STESSI ED ETICA ANIMALE NELLA TEORIA KANTIANA
Parole chiave:
Kant, Animal Ethics, Duties to the Self.
Abstract
According to Immanuel Kant, humans have moral obligations only to other human beings or to themselves. However, when we treat animals in a violent and cruel way, we weaken our ability to feel compassion – a crucial natural disposition in our moral life – and gradually eradicate it completely. Respect for animal sensitivity and gratitude towards animals for assistance in carrying out strenuous work for us are, first of all, perfect duties to ourselves and, secondly, indirect duties "regarding animals". In my paper, I will analyse the systematic connection between compassion and existence of duties to the self. Against the traditional interpretation of Kant's argument for indirect duties regarding animals, I will argue that for Kant indirect duties are not less binding then direct ones and that sympathetic feelings and compassion play a much more important role in his ethics then traditionally acknowledged.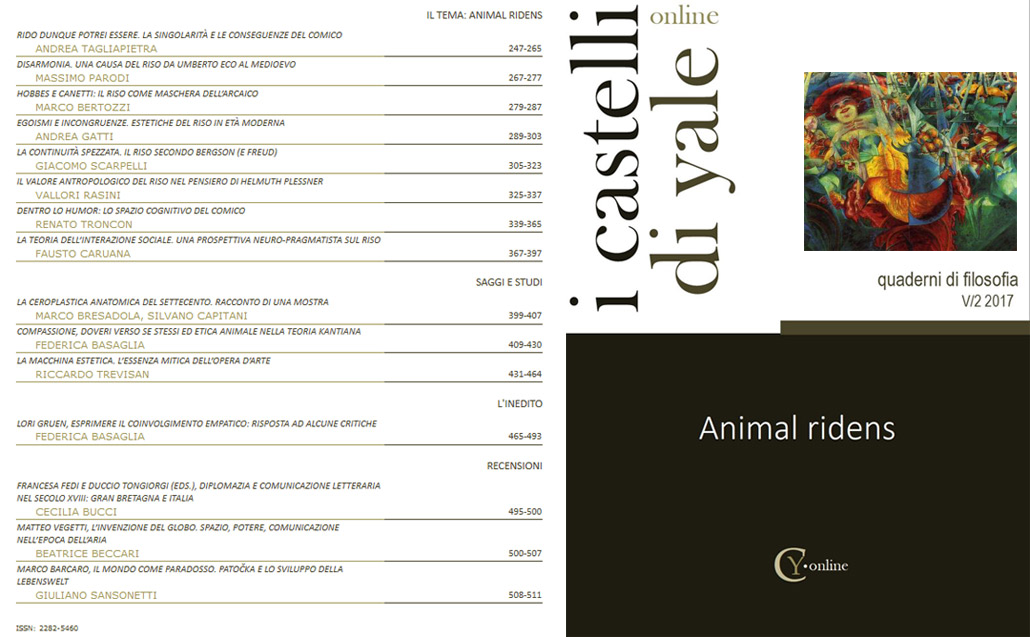 Downloads