IL VALORE ANTROPOLOGICO DEL RISO NEL PENSIERO DI HELMUTH PLESSNER
Parole chiave:
Philosophical Anthropology, Human Expression, Helmuth Plessner, Human nature, Laughter.
Abstract
According to Plessner, the emeritus exponent of contemporary German philosophical anthropology, laughter – no less than verbal language – belongs to the specific expressive monopoly of human beings. Although impetuousness and difficulty of control separate this manifestation from the elegant and multiform linguistic expression, laughter immediately demonstrates the specificity of human nature and of the living  creature that knows how to be both the closest and the furthest away from himself. In his intimate unity, a psychophysically neutral unity, man lives through a real hyatus, and laughter, as "borderline behavior", reveals that "eccentricity" that places him in balance between the needs of the body and the capacity to transcend them.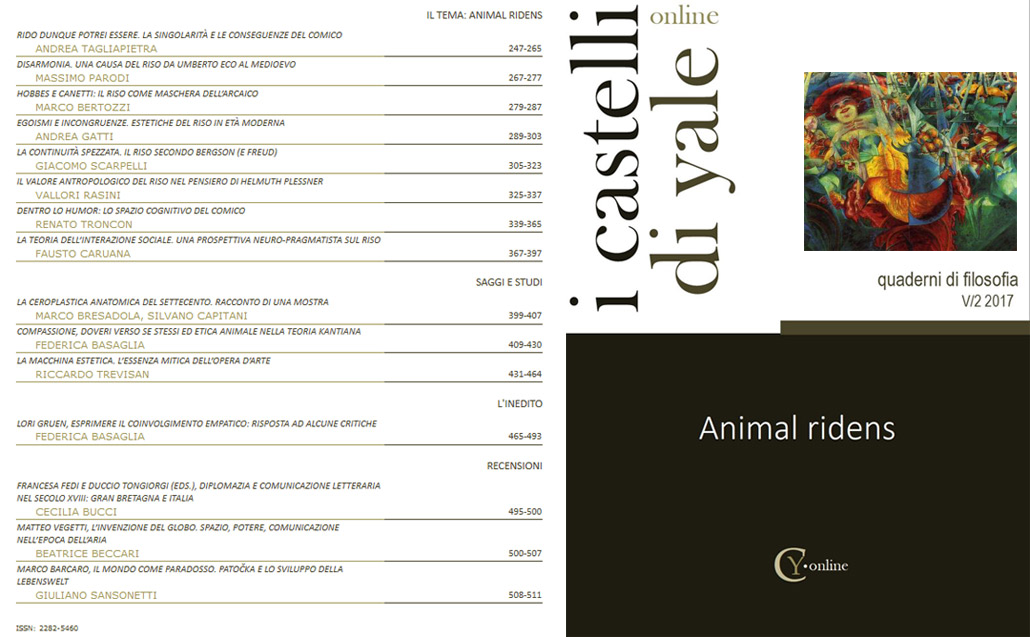 Downloads
Sezione
IL TEMA: ANIMAL RIDENS