THEODOR WIESENGRUND ADORNO: SPUNTI PER UNA FILOSOFIA DEL TEMPO MUSICALE
Parole chiave:
Theodor Wiesengrund Adorno, Philosophy of Time, Philosophy of Music, Ludwig van Beethoven, Claude Debussy.
Abstract
Adorno was not only a very important philosopher and sociologist, but he is universally recognized as the most influential musicologist of the 20th century. As a composer he was a pupil of Alban Berg in Vienna. Adorno has often analyzed the concept of time in music, which is one of the main topics of his writings. Its importance lies in the role it plays for the ful understanding of composers such as Beethoven, Wagner, Debussy or Stravinsky. In this article, I will focus on the concept of "Einstand" or "suspension" of time, comparing the analysis of Beethoven's and Debussy's music. Adorno's dialectical conception of time will be commented and examined.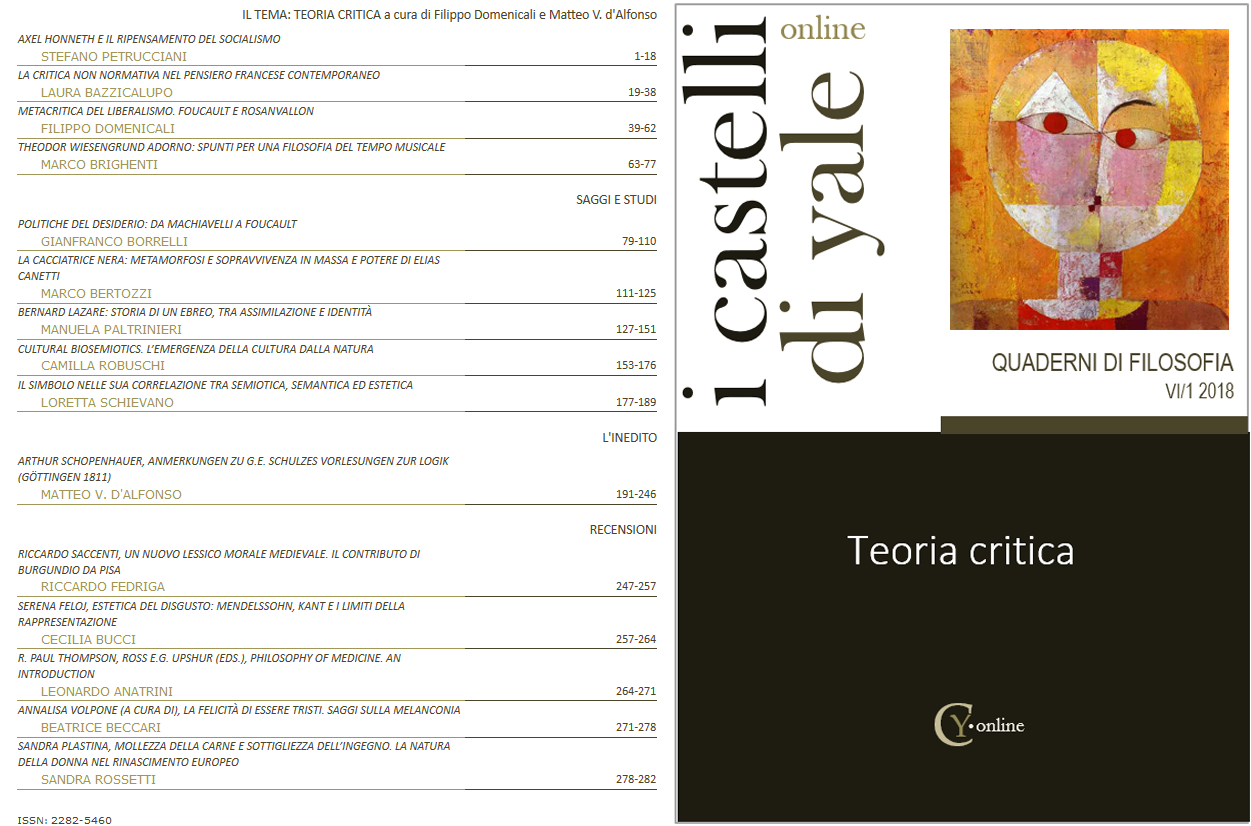 Downloads
Sezione
IL TEMA: TEORIA CRITICA a cura di Filippo Domenicali e Matteo V. d'Alfonso