CULTURAL BIOSEMIOTICS. L'EMERGENZA DELLA CULTURA DALLA NATURA
Parole chiave:
Cultural Biosemiotics, Pattern which connects, Semiotic Scaffolding, Code-duality, Creativity.
Abstract
The problem of the relation between nature and culture receives particular attention throughout the entire history of philosophical speculation. Against the range of solutions mainly proposed, which focuses on the absolute exceptionalism of the human cultural phenomena and rejectsany idea of continuity between nature and culture, this article aims to present the innovative drive ideas of the continuity-oriented approaches in the field of biosemiotics. In order to demonstrate the scope and potential of the biosemiotics' perspective for one of the most profound shifts in cultural analysis, the article providessome of the related theories from the latest essays by biosemiotician like Wendy Wheeler, Paul Cobley and, very briefly, Victoria Alexander, taking as a basis the pioneering work of Gregory Bateson.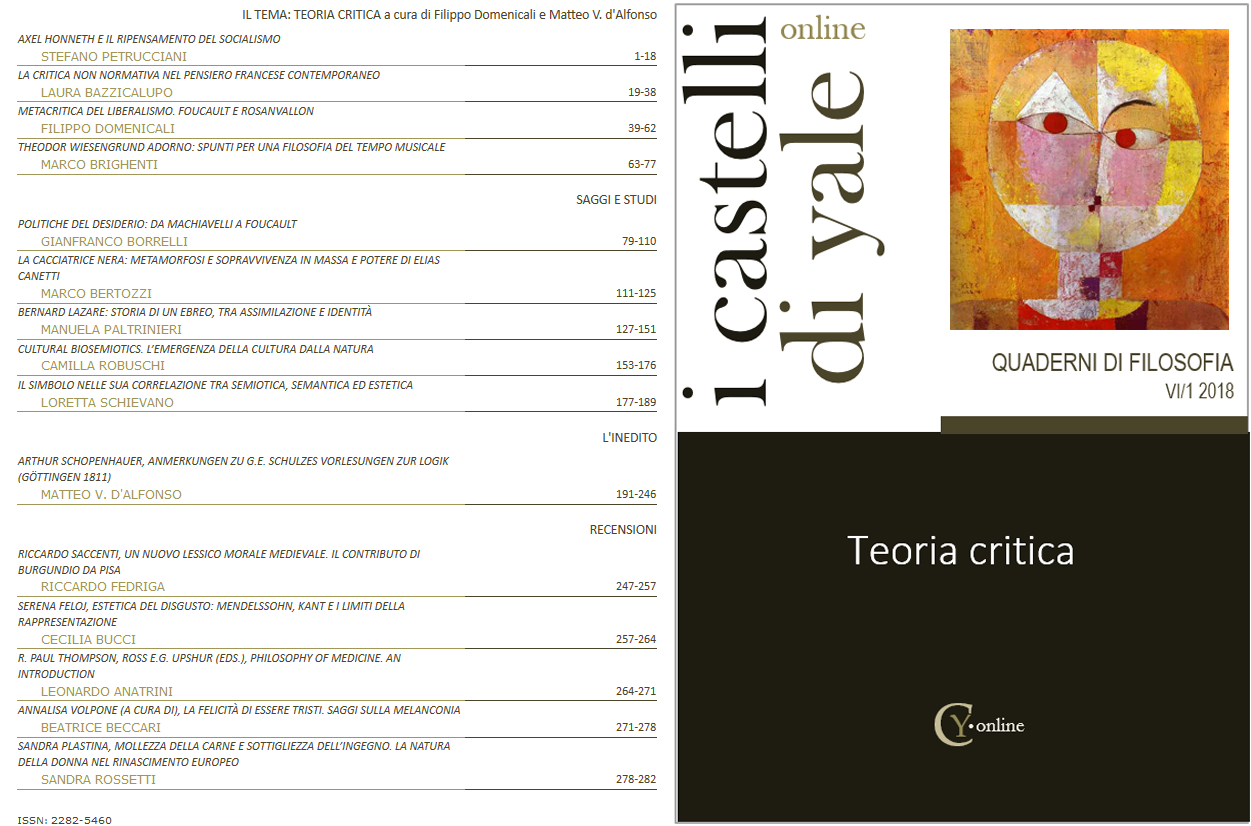 Downloads