METACRITICA DEL LIBERALISMO. FOUCAULT E ROSANVALLON
Parole chiave:
Michel Foucault, Pierre Rosanvallon, Socialism, Neoliberalism, Me­ta­­­critique.
Abstract
In his lectures on the 'Birth of Biopolitics' (1979) Michel Foucault seems to be 'seducted' by the Liberalism he studies, to the point that it is dif­ficult to understand the meaning of his 'critique'. In this essay I intend to show Foucault's closeness, towards the end of the Seventies, to the thought of Pierre Rosanvallon and of the 'Second Left', attempting to characterize Fou­cault's critique as a 'Metacritique of Liberalism'.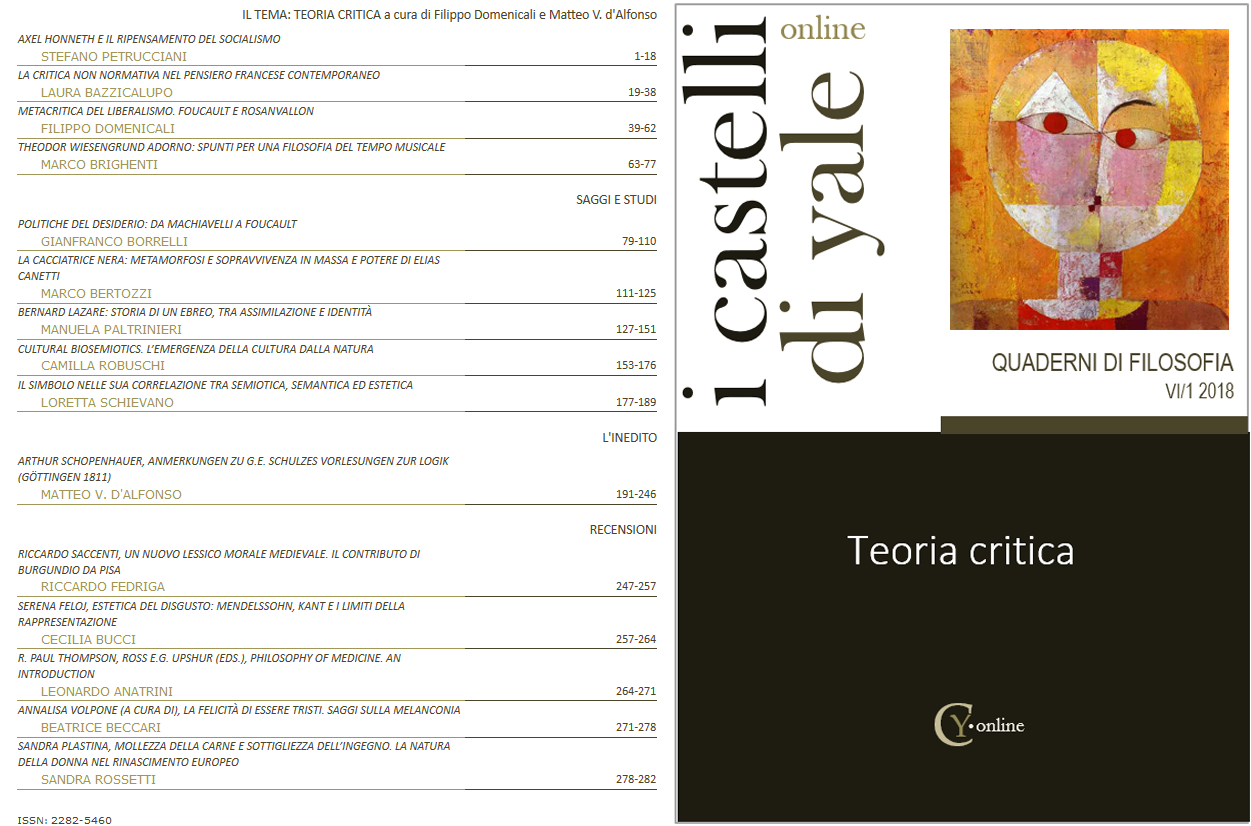 Downloads
Sezione
IL TEMA: TEORIA CRITICA a cura di Filippo Domenicali e Matteo V. d'Alfonso