DANIEL DEFOE'S PROTESTANT ROMAN CATHOLICS. GLOBAL RELIGION, COLONIALISM, AND THE LIMITS OF TOLERATION IN THE FARTHER ADVENTURES OF ROBINSON CRUSOE
Parole chiave:
Religious Toleration, Enlightenment, Globalization, Secularity, Colonialism.
Abstract
In Daniel Defoe's The Farther Adventures of Robinson Crusoe (1719), the Protestant protagonist treats Roman Catholics with a friendly tolerance, which seems at odds with his violence towards idolaters. Placing the novel within the history of secularity reveals that Crusoe can tolerate Roman Catholics because their religion is represented in Protestant terms. In his global travels, an implicit Protestantism shapes his understanding of "religion", which cannot accommodate idolaters. To promote a proper form of religion that he can tolerate, Crusoe turns to violence.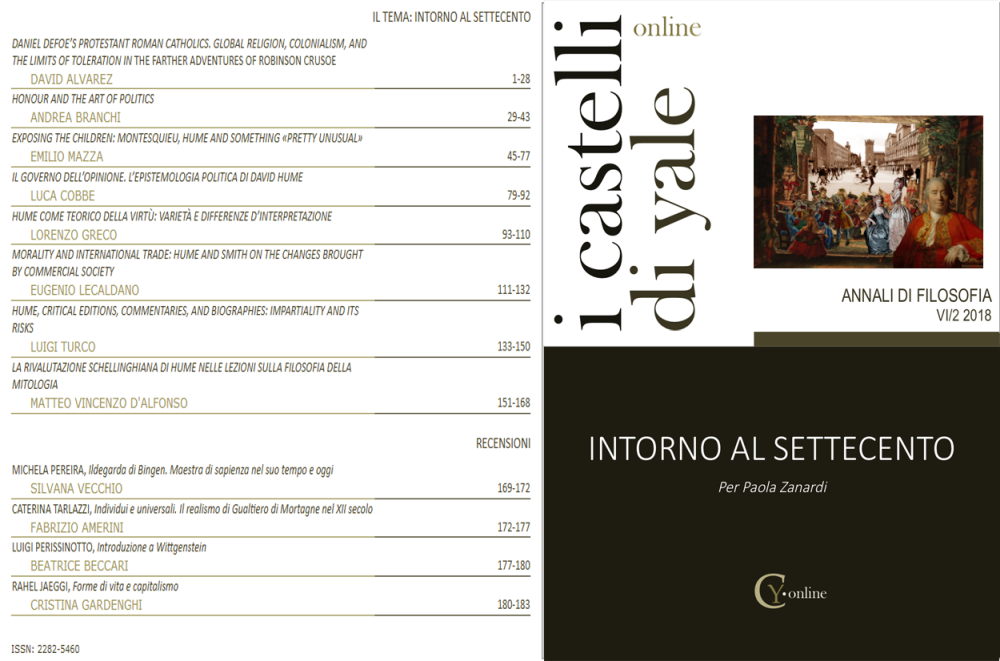 Downloads
Sezione
IL TEMA: INTORNO AL SETTECENTO