HONOUR AND THE ART OF POLITICS
Parole chiave:
Honour, Politics, Spontaneous Order, Skilful Managment, Conjectural history.
Abstract
Bernard Mandeville developed a coherent theory on the origin of society and the spontaneous evolution of institutions and of social rules, grounded in the constant characteristics of human nature. But he also assign a decisive role to the "dextrous Management" of "Skilful Politicians" in creating and maintaning social harmony. Given the  spontaneous process, by definition outside of a rational control, through which society and sociability itself has developed what is the place of the Art of Politics in the spontaneous order? In order to answer this question the article examines Mandeville's use of the notion of honor in relation to politics, in particular the "Political use of passion" in Mandeville's Enquiry into the Origin of Honour and the Usefulness of Christianity in War.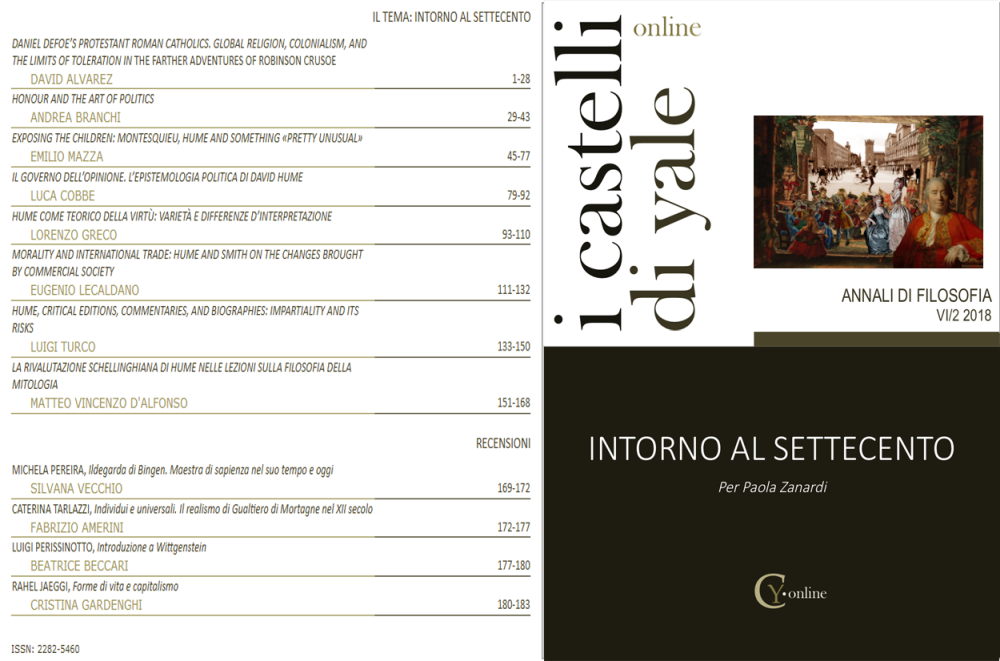 Downloads
Sezione
IL TEMA: INTORNO AL SETTECENTO