EXPOSING THE CHILDREN: MONTESQUIEU, HUME AND SOMETHING «PRETTY UNUSUAL»
Parole chiave:
Infanticide, Eighteenth-Century Philosophy, Relativism, Hume, Montesquieu.
Abstract
To expose or to kill the children is an ancient Greek and a modern Chinese practice, which is caused by poverty and the terror of too numerous a family. Is it more barbarous than the modern French custom of closing children into convents? Is it more unfavourable to the population? In the name of an «odd connexion of causes» and the «force of natural affection», Hume argues that the practice of the ancient Greeks is «almost as innocent and more effectual» than that of the French, and «might rather render those times more populous». A short account of the interpretations of the practice in the Seventeenth and Eighteenth Centuries, and a survey of Hume's sources in A Dialogueand Of the Populousness of Antient Nations, show the singularity of Hume's view, which was, as he politely puts it, «not altogether in opposition» to Montesquieu.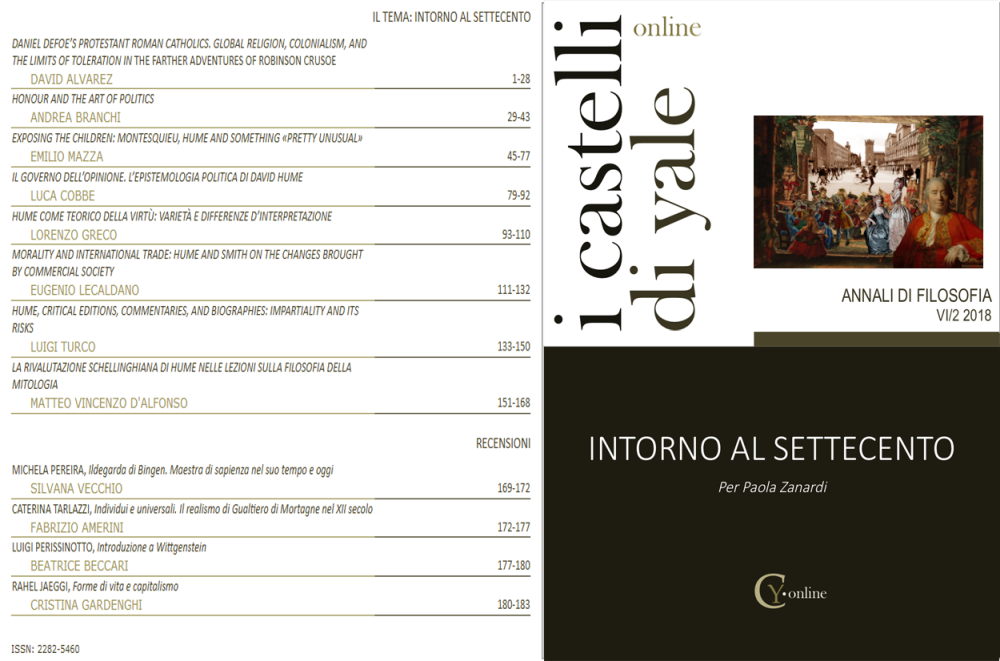 Downloads
Sezione
IL TEMA: INTORNO AL SETTECENTO