MORALITY AND INTERNATIONAL TRADE: HUME AND SMITH ON THE CHANGES BROUGHT BY COMMERCIAL SOCIETY
Parole chiave:
Science of man, Morality, Passions, Sympathy, Self-interest
Abstract
This text offers an interpretation of Hume's and Smith's writings on economics and political subjects. Hume and Smith work on a very similar agenda in explaining the moral and political effects of commercial society. Their analysis offer a systematic treatment of the view of the passions as decisive cause of the social changes in commercial society. This paradigm is reconstructed also with the help of the principal historiography on these arguments.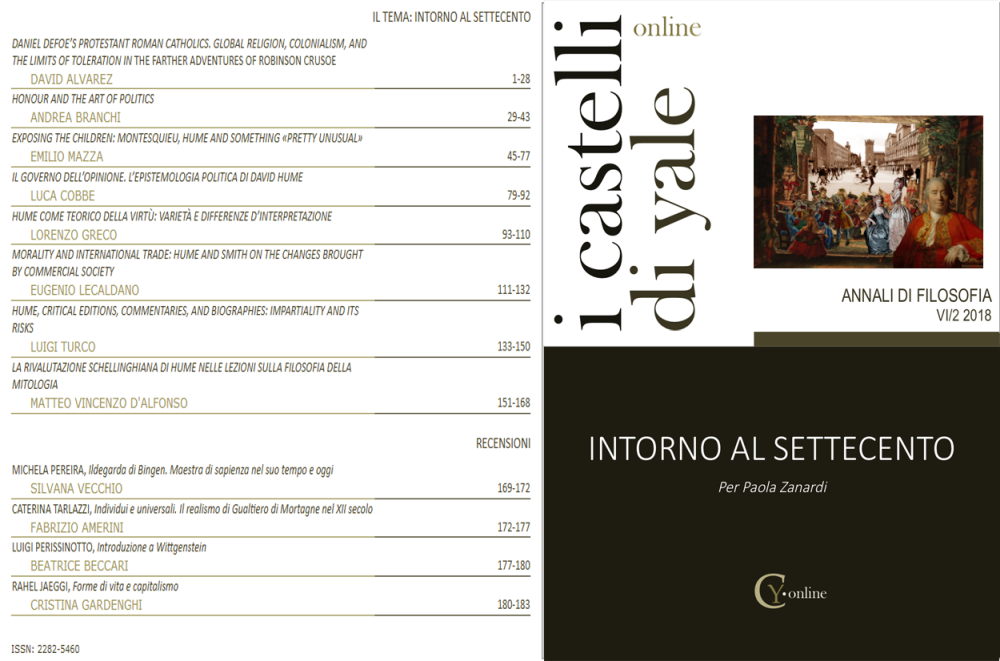 Downloads
Sezione
IL TEMA: INTORNO AL SETTECENTO