HUME, CRITICAL EDITIONS, COMMENTARIES, AND BIOGRAPHIES: IMPARTIALITY AND ITS RISKS
Parole chiave:
History of Philosophy, Hume, Critical Editions, Biographies, Hume's philosophical Beginnings, 'A Kind of History of my Life'.
Abstract
Since the time of Socrates, there has been no shortage of important philosophers who have not written anything. Only Hume, however, left us a story of his life, before publishing anything. The intellectual bibliography of James Harris is a remarkable feat and A.M. Stewart is the author of essays of exceptional value. However, the author of this paper disagrees with both on the ge­nesis of his Treatise of human nature. In his critical edition, David Fate Norton has left us 300 pages of references to texts that may have inspired the Trea­­tise. The author discovers some serious gaps. Similar is the case of a note by Beauchamp on sympathy in Hume's Inquiry concerning the Principle of Morals.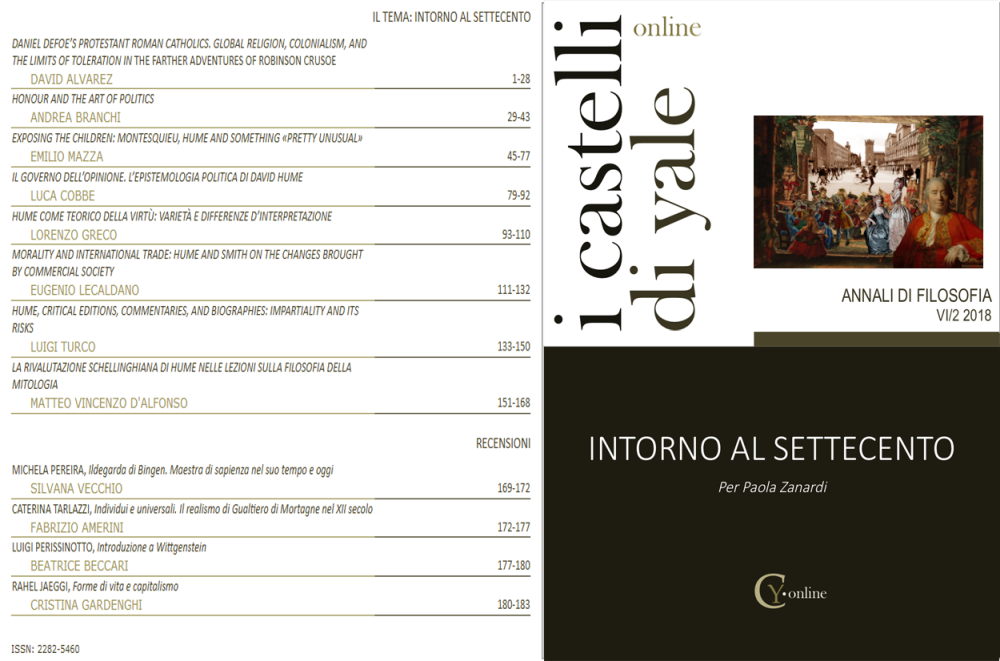 Downloads
Sezione
IL TEMA: INTORNO AL SETTECENTO