LA RIVALUTAZIONE SCHELLINGHIANA DI HUME NELLE LEZIONI SULLA FILOSOFIA DELLA MITOLOGIA
Parole chiave:
Philosophy of Mithology, Theism, Polytheism, Schelling, Hume.
Abstract
Hume's reception in German philosophy is rather important throughout the 18thand 19thcentury, where the Scottish philosopher plays different roles. Schelling too refers to Hume and most interestingly in his late lessons on the Philosophy of Mythology. Here Schelling revaluates the importance of Hume's position on mythology – presented in the Dialogues concerning Natural Religion– stating that he correctly acknowledges the religious origin of mythology. Nonetheless, Schelling judges Hume's position eventually equivocal, as he would be unable to free himself from his conception that correct religiosity is uniquely expressed by "philosophical theism". Thanks to the critique to the limits of Hume's position Schelling can ultimately formulate his own philosophical proposal for interpreting the origin of both polytheism and monotheism from a previous form of "monotheolatrism".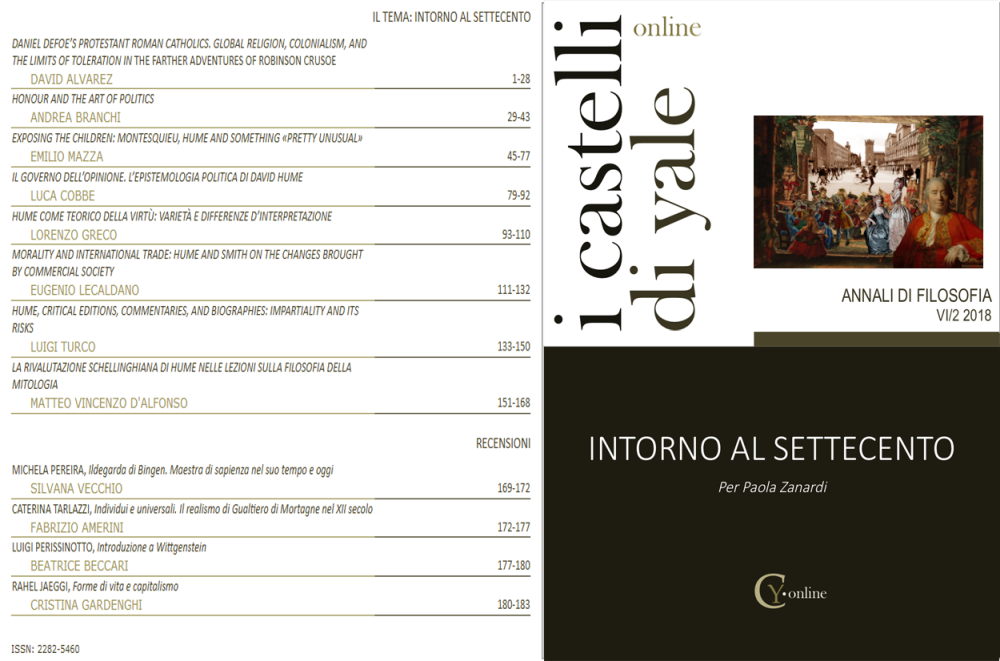 Downloads
Sezione
IL TEMA: INTORNO AL SETTECENTO