MERAVIGLIA E CONOSCENZA ALLE ORIGINI DELLA FILOSOFIA
Parole chiave:
Plato, Aristotle, Wonder, Philosophy, Admiration
Abstract
The essay examines the subject of the birth of philosophy from wonder by analysing the first texts in which it appears, that is, a passage from Plato's Theaetetus and chapter 2 of the 1st book of Aristotle's Metaphysics. Both affinities and differences between these two texts are highlighted. According to Plato and Aristotle, philosophy stems from the perplexity experienced when facing what appears inexplicable. However, for Plato wonder is a pathos, that is, a psychophysical phenomenon that upsets and paralyses, while Aristotle examines wonder only for its cognitive effects. For him wonder is caused by cognitive problems arising from the observation of phenomena whose causes are unknown. When philosophical knowledge, or knowledge of causes according to Aristotle, has been acquired, there is no longer any reason to feel wonder. For both Plato and Aristotle, however, there is another form of wonder, namely admiration. According to Plato this type of wonder originates from the contemplation of Forms while for Aristotle admiration may stem from perfection of divinity or order of nature.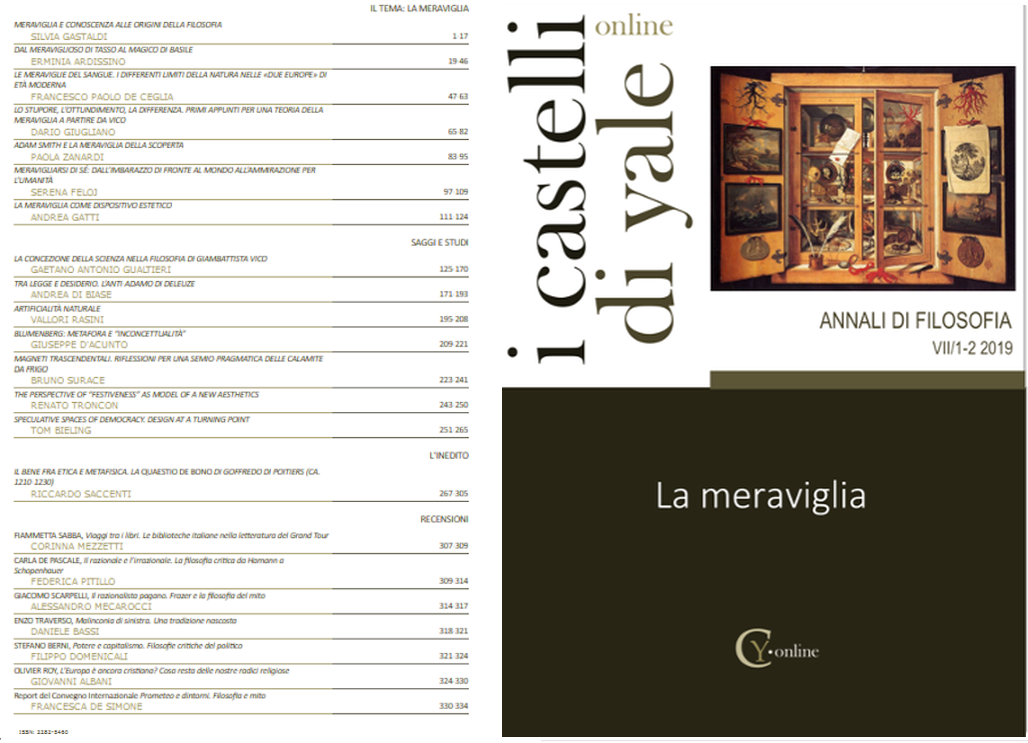 Downloads
Sezione
IL TEMA: LA MERAVIGLIA