DAL MERAVIGLIOSO DI TASSO AL MAGICO DI BASILE
Parole chiave:
Renaissance Poetics, Baroque Poetics, Torquato Tasso, Wunderkammern, Giambattista Marino, Emanuele Tesauro, Giambattista Basile, Fairy Tales.
Abstract
The essay is an overview on the theory and use of wonder, marvel, and the marvellous in Italian literature from the end of 16th c. to the middle of 17th c. It starts with Torquato Tasso's considerations in his Discorsi dell'arte poetica e del poema eroico, where he connects the marvellous of the chivalric poems to the new trend for epic poems. The essay underlines the peculiarity and significance of Tasso's use of "marvellous", to which he ascribes a trascendental meaning. After a brief consideration of the marvellous as it appears in Galileo's works, thanks to the surprises of new discoveries in astronomy, the essay presents the use of the marvellous in Baroc poetry, according to Marino, who theorizes on poetic wit, and in Baroque prose, according to Tesauro, who theorizes on wit in prose writing.  Finally, it discusses the use of "marvellous" in Basile's fairy tales, where the marvellous is totally detached from a supernatural meaning and becomes only a functional part of the narrative process.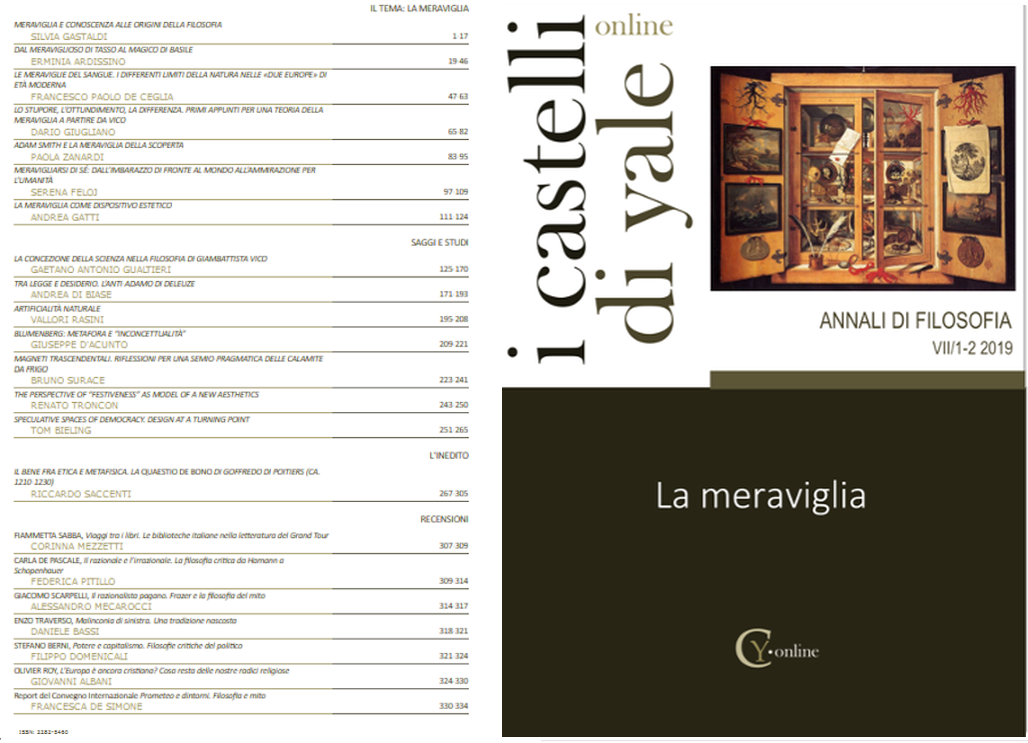 Downloads
Sezione
IL TEMA: LA MERAVIGLIA