LA MERAVIGLIA COME DISPOSITIVO ESTETICO
Parole chiave:
Philosophy of Wonder, Aesthetics of Wonder, Contemporary Aesthetics.
Abstract
It has long been said that philosophy begins with wonder; more truly, this feeling seems to be at the origin of our aesthetic appreciation; however, to what extent wonder should be acknowledged as preliminary, central or marginal with respect to aesthetic pleasure is something that must be evaluated especially considering the experiences generated by the art of the so-called avant-garde, whose aesthetics seems to coincide precisely with the intent of arousing a sense of wonder (and shock) in the spectator. This essay aims to show the modality in which the feeling of wonder can be a source of aesthetic pleasure. It also addresses an analysis of the theories advanced on this topic by modern and contemporary philosophers.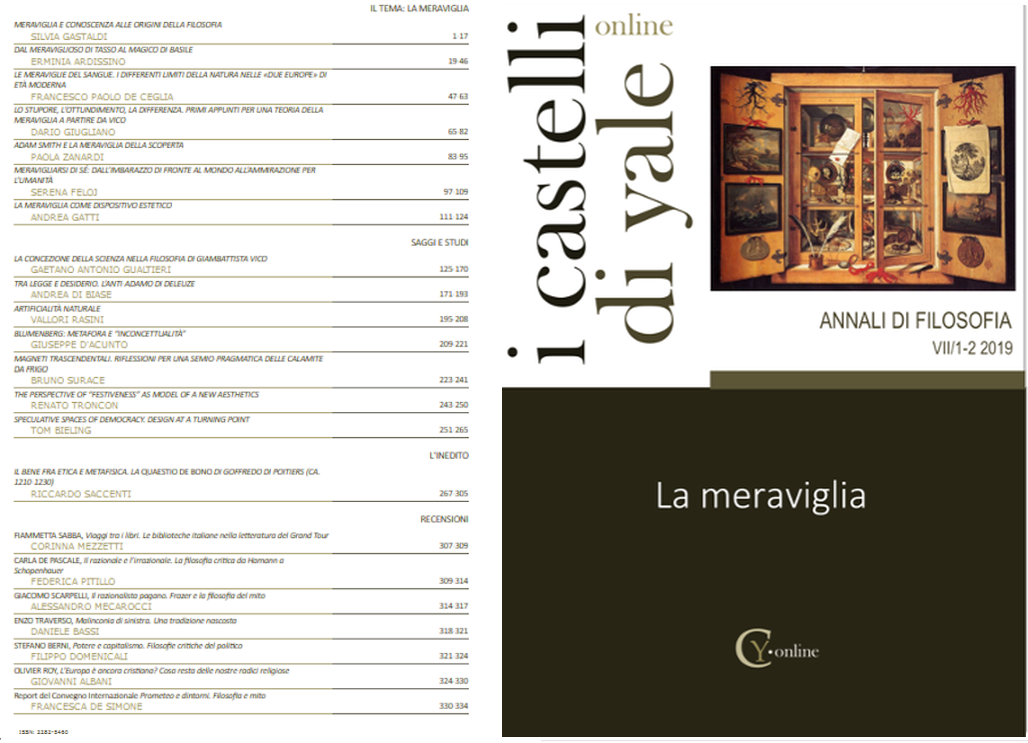 Downloads
Sezione
IL TEMA: LA MERAVIGLIA