MAGNETI TRASCENDENTALI. RIFLESSIONI PER UNA SEMIO-PRAGMATICA DELLE CALAMITE DA FRIGO
Parole chiave:
Refrigerator Magnets, Fridge Magnets, Transcendence, Transcendental Text, Semiotics of Magnets.
Abstract
Purpose of this paper is investigating fridge magnets, significant souvenirs but also relevant existential devices, in an attempt to capture not so much their representational as their evocative appeal, which is held to lie at the base of the success of the objects in question. The essay consults the tools of visual semiotics, highlighting its limits and opening itself up to other possibilities. Fridge magnets become instances of transcendental texts, able to evoke something which oversteps their textuality and therefore requires different philosophical formulae.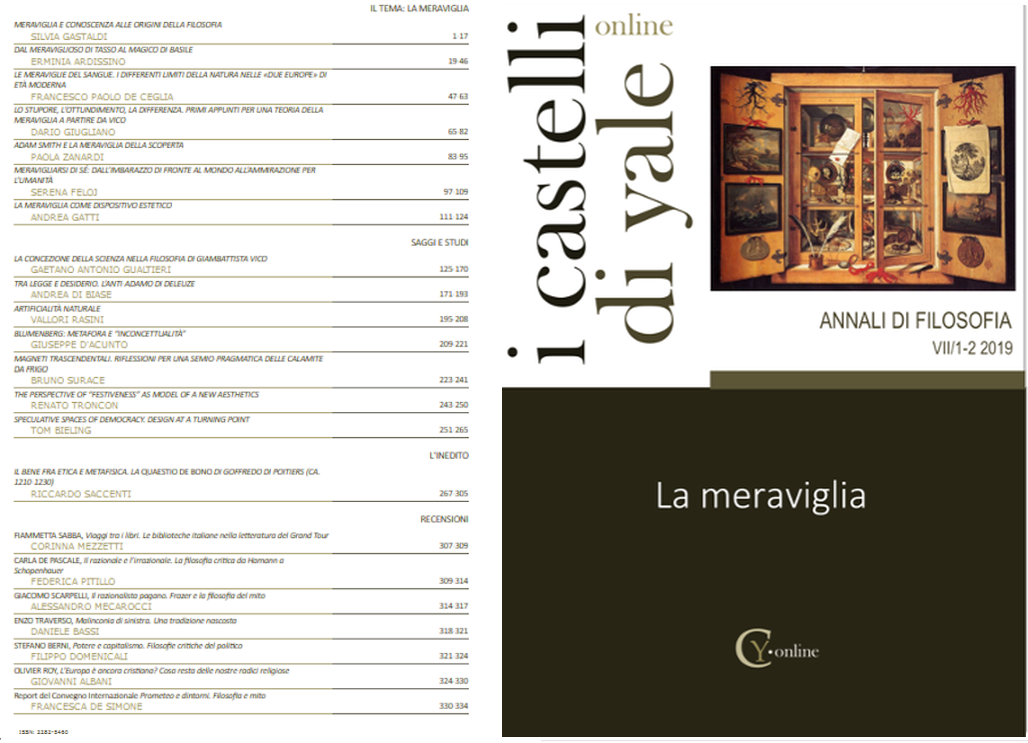 Downloads