CURA DELLA FAMIGLIA E CURA DI SÉ: IL MODELLO FEMMINILE ALLA FINE DEL MEDIOEVO
Parole chiave:
Family care, Care of soul, Good wife, Giovanni Dominici, Renaissance Women.
Abstract
Over the course of the twelfth and thirteenth centuries, reflection on the theme of the family and the respective roles that men and women play in it became increasingly intense. A new feminine model emerges, in which the contributions of patristic and monastic thought are intertwined with the Aristotelian doctrine, rediscovered precisely in this period thanks to the translations of Ethics, Politics and Economics: it is the model of the good wife and mistress of the house, which is entrusted with the tasks of caring for her husband, children and the house. Towards the end of the Middle Ages, a Dominican, Giovanni Dominici composed the first treatise expressly dedicated to the theme of 'family care', in which he tries to reconcile, not without contradictions, this new female model with the Christian paradigm of self-care (the care of the soul) developed by monastic culture.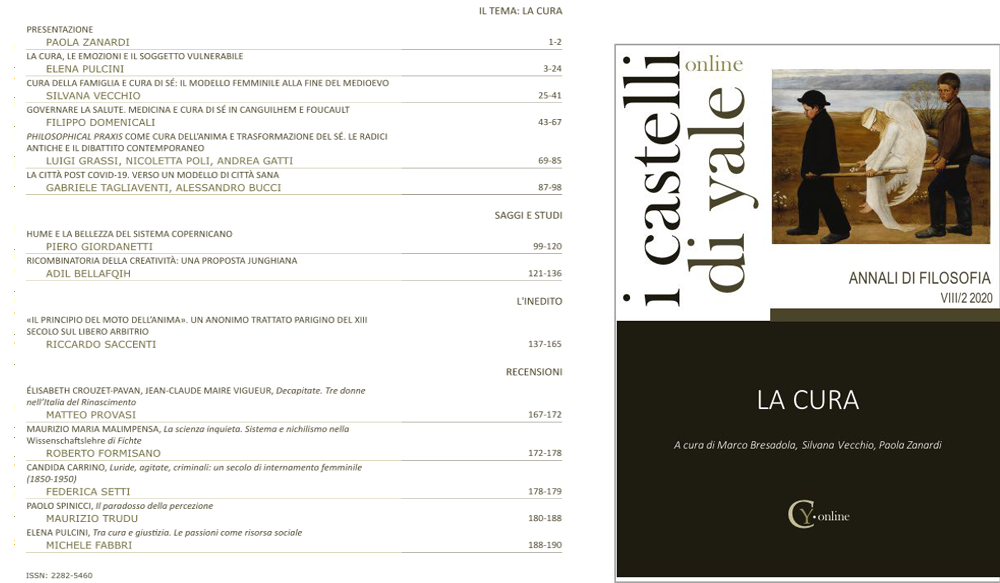 Downloads