PHILOSOPHICAL PRAXIS COME CURA DELL'ANIMA E TRASFORMAZIONE DEL SÉ. LE RADICI ANTICHE E IL DIBATTITO CONTEMPORANEO
Parole chiave:
Care, Practical philosophy, Philosophical counselling, Psychotherapy
Abstract
In spite of the common assertion that a purely theoretical philosophy has gradually lost its mandate of being a practical instrument for people to relieve human suffering, philosophy has had across centuries the aim to "counsel/console" people about life challenges and to help them in finding a meaning. The tension between philosophy as a search for truth, on the one hand, and philosophy as a healing therapy, on the other, is in fact one of the key epistemological element in the vision of the unity and wholeness of the human being. Over the last forty years, this has also become the essence of philosophical practice in its several different expressions (Achenbach, Cohen, Raabe, Schuster, Marinoff, Lahav, Robertson and others). The aim of philosophical practice is to analyze and understand the ultimate realities of human life in the resolution of problems being experienced in the course of living. "Cure" and "care" therefore need a comprehensive and integrated approach between philosophical practice as well as psychotherapy in order to reach that "healing" role that both disciplines have when addressing human beings' experiences, visions of reality, intentions, and expectancies.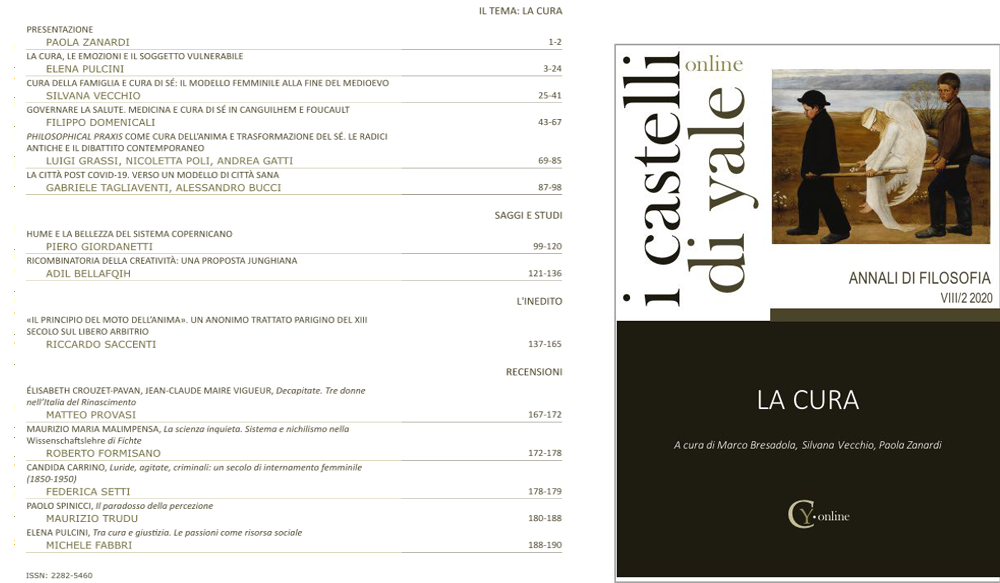 Downloads