«IL PRINCIPIO DEL MOTO DELL'ANIMA». UN ANONIMO TRATTATO PARIGINO DEL XIII SECOLO SUL LIBERO ARBITRIO
Parole chiave:
Liberum Arbitrium, Voluntas, Ratio, Scholastic Moral Theolog, John of Da-mascus.
Abstract
Among the early thirteenth-century texts preserved in the famous manuscript Douai, Bibliothèque Municipale 434, there is a well-structured enquiry on the issue of free will. This anonymous work, which apparently belongs to the genre of the disputed questions, is in fact a theological treatise articulated in five parts. This paper offers a study of the literary and doctrinal features of this anonymous text, replacing it in the historical framework of the theological and philosophical debate of the 1230s. More in detail, this enquiry explains how this tractatus de libero arbitriotestifies a turning point in the discussion about this issue, especially within the Parisian cultural milieu. A critical edition of the text is offered at the end of the article.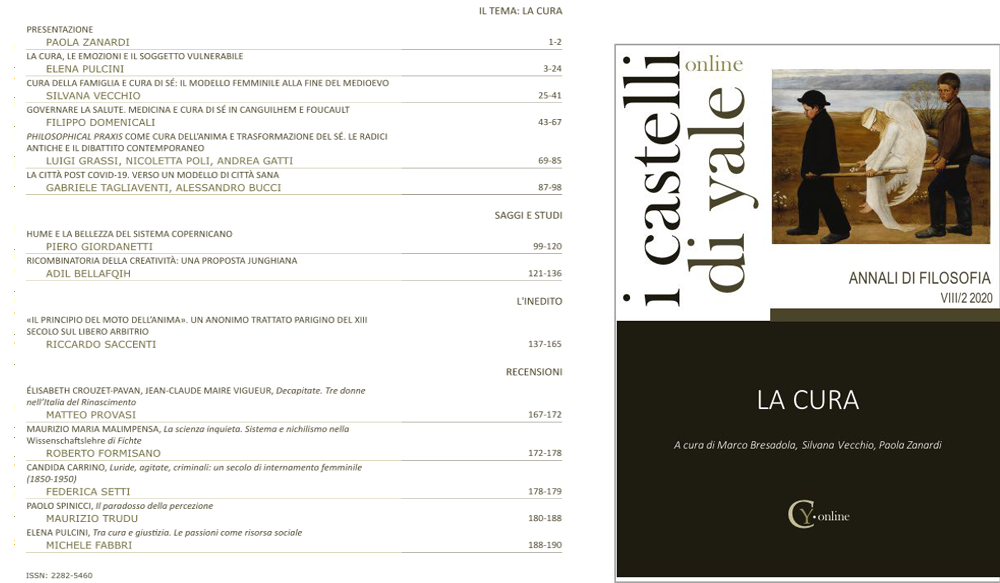 Downloads