IL SOGGETTO RIMOSSO. LE CRITICHE DI SCHELLING ALLA LOGICA E AL SISTEMA DI HEGEL NELLE LEZIONI MONACHESI
Parole chiave:
Subject, Schelling, Hegel, Criticism, Logic, System.
Abstract
The purpose of this article is to analytically discuss Schelling's criticisms of Hegel in the Münchener Vorlesungen. The text will analyze the aforementioned criticisms from Schelling's perspective, focusing on these key points: the choice of method, logic, the structure of his system, and the conception of God. The matter will be investigated constantly by considering Schelling's judgment of Hegel's role in the history of philosophy. The red thread running through our analysis will be Hegel's removal of the subject in the different levels of his theoretical approach.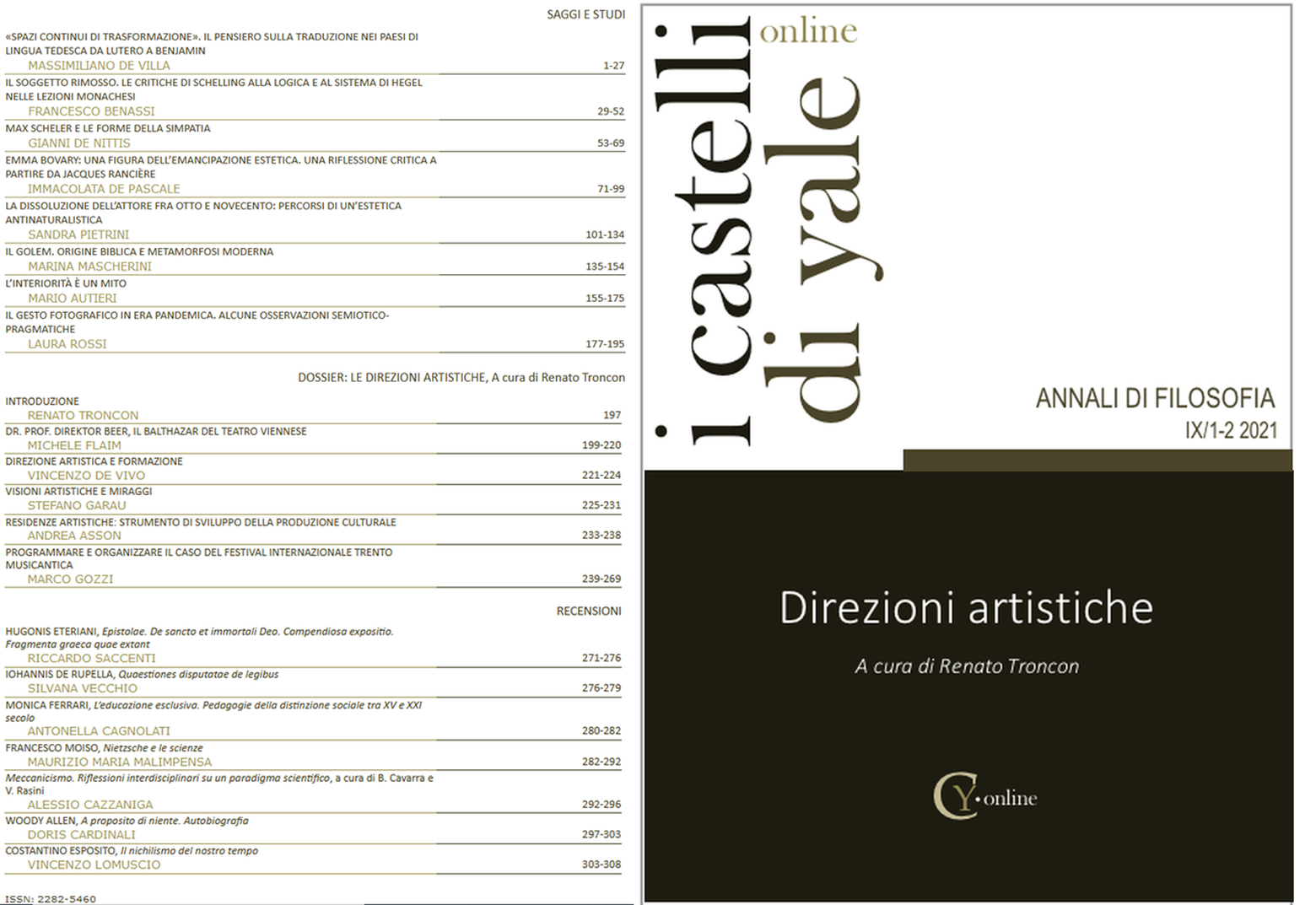 Downloads