MAX SCHELER E LE FORME DELLA SIMPATIA
Parole chiave:
Scheler, Sympathy, Empathy, Feeling, Phenomenology.
Abstract
This study aims to show how Scheler's phenomenology represents a unique contribution in his times, given the social value of sympathy and its role in understanding the other through an investigation concerning the "laws of meaning of emotional life". Published in three subsequent editions (1913, 1923, 1926), Wesenund Formen der Sympathie is a "pioneering" work in describing the phenomenology of emotional experiences, and shows, among others, the fundamental objective of developing a "phenomenology of the psychic", intended to restore cognitive and ethical dignity to the emotional experience.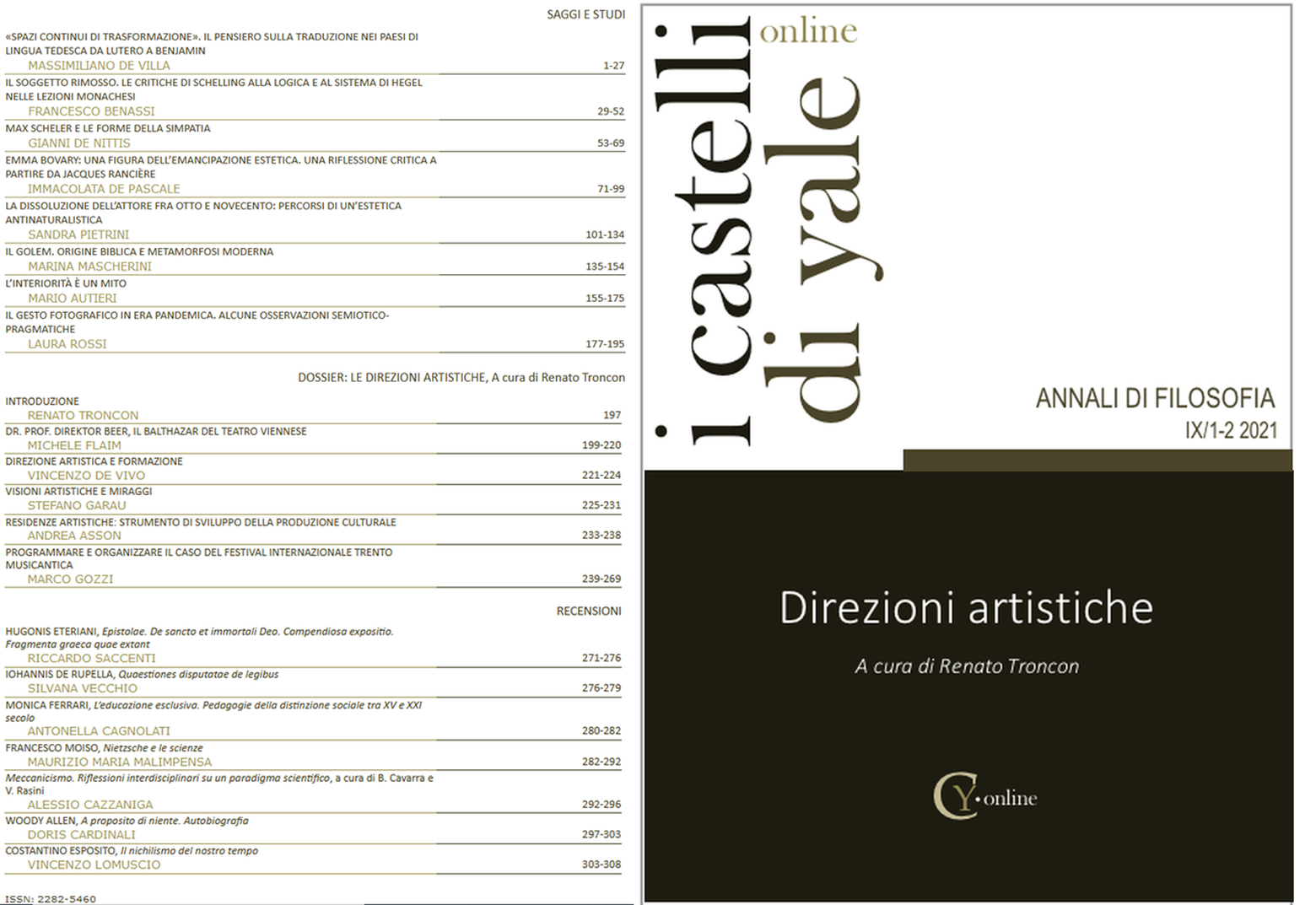 Downloads