L'INTERIORITÀ È UN MITO
Parole chiave:
Subject, Representation, Symbolic, Outward, Ideology.
Abstract
Our aim is to analyze the Kantian discourse on the subject and how we experience the fact that our ego is an empty representation. Unlike the kantian theory, the advantage of the Hegelian point of view is that it allows us to conceive an empty subject starting from the symbolic space that recognizes us and that, alone, can support the existence of us as subjects. So, through Althusser and examples taken from architecture, we are always caught up in a series of relationships that define our living conditions, and this has nothing to do with our knowledge of these same conditions. In the final part we'll see how these questions are connected with the theme of sublimation.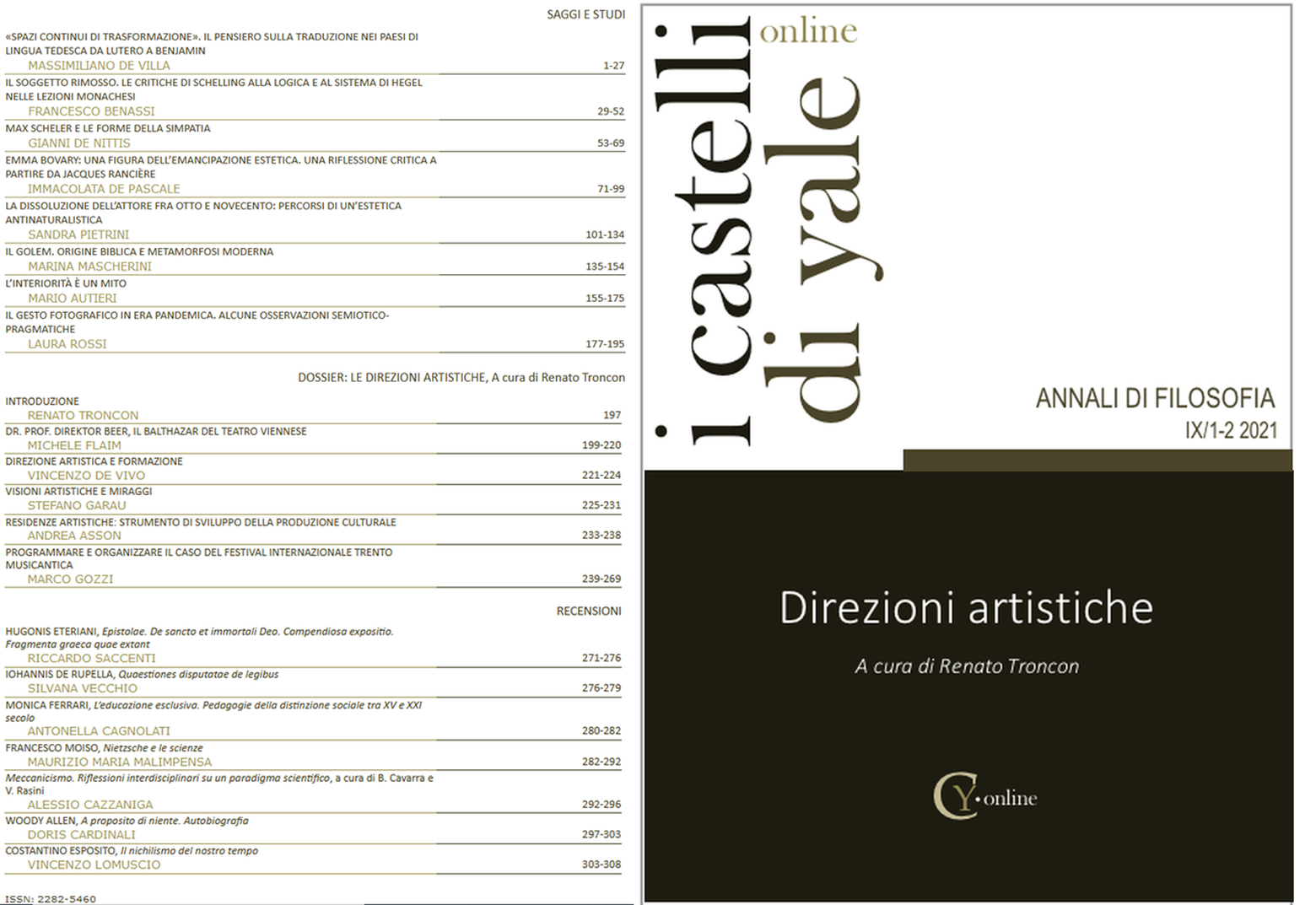 Downloads