IL GESTO FOTOGRAFICO IN ERA PANDEMICA. ALCUNE OSSERVAZIONI SEMIOTICO-PRAGMATICHE
Parole chiave:
Semiotics, Pragmatism, Philosophy of gesture, Photography, Pandemic.
Abstract
With this study we want to consider the breadth of the photographic act as central to the understanding of an image. This direction brings news for the cognitive analysis of the object and, at the same time, supports a continuous and procedural approach to the gesture; an act that undoubtedly relates continuously to the external environment and which, taking up the words of Henry Cartier-Bresson, is ultimately a look at the world. To support this continuous and relational vision of the gesture, also in contrast with the semiotic theories activated in the 1980s, the social psychology studies of George Herbert Mead are inserted here and the centrality of the experiential theme of John Dewey's pragmatic theory that is completed by the semiotic studies of Charles Sanders Peirce. In such a speculative space, then, Giovanni Maddalena's philosophy of gesture remains as a synthesis for a reconsideration of photographic practice, conceived as a gesture. In the context of the pandemic, therefore, photographic action appears to originate a new humanism, even cultural, which does not contradict that semiotic-pragmatic thread that man is always related to the environment and is formed and interacts with it.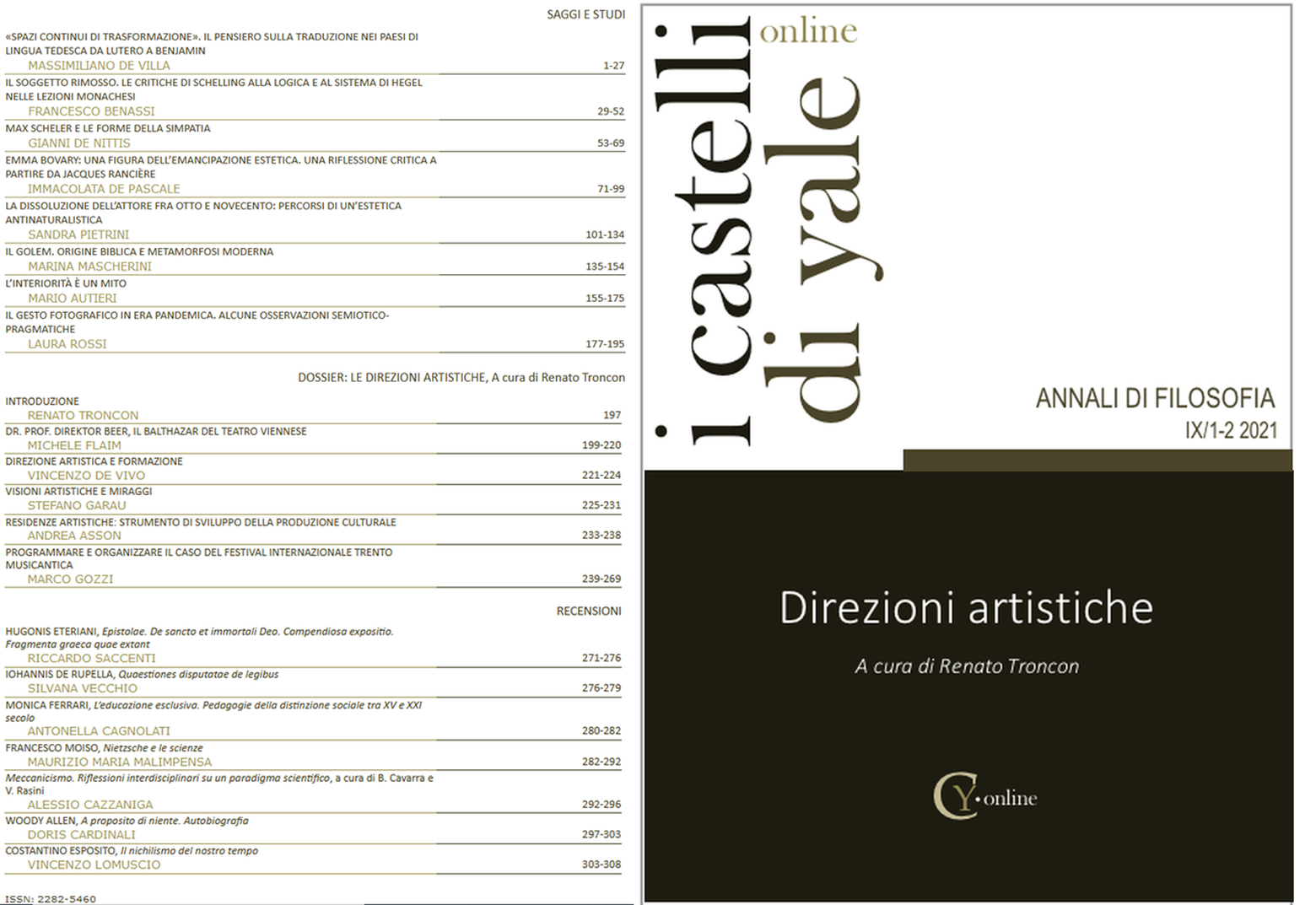 Downloads