DIREZIONE ARTISTICA E FORMAZIONE
Parole chiave:
Performing arts, Entertainment professions, Vocational training, En- tertainment management, Artistic director.
Abstract
One of the tasks of the artistic director of a musical institution is to iden- tify and develop new talent: it is difficult to bridge the gap between training and professional activity if there are no opportunities to introduce young artists into the production mechanism, taking on responsibilities commensurate with their possibilities. Today the gap seems to have been bridged only for some figures in the theatre – singers in particular – while for other professions great difficulties remain. The new recruits in musical organization and administration suffer more than the others. For these figures, it would be appropriate to develop a more articulated pathway linking the training of young operators with the production needs of local institutions.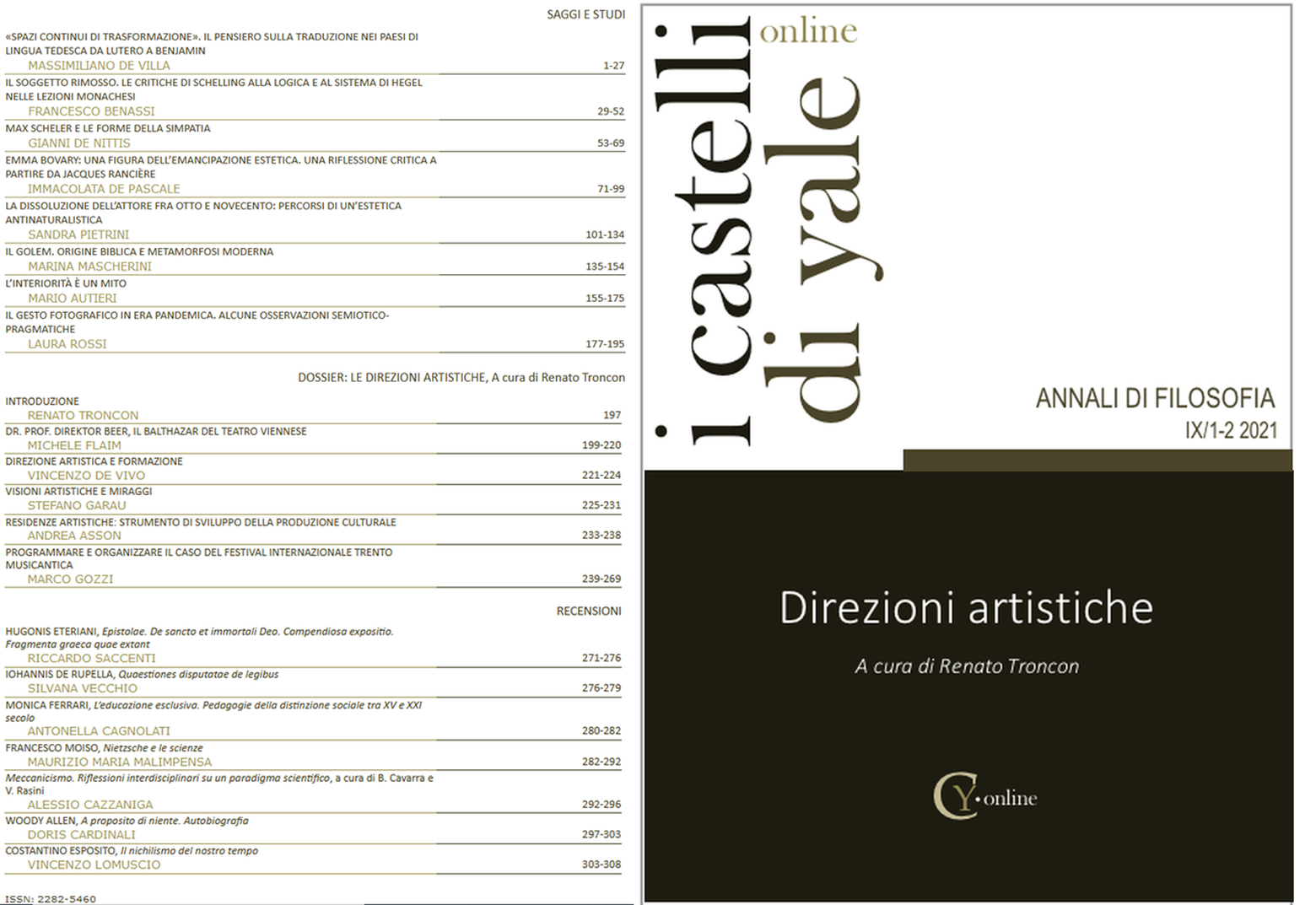 Downloads
Sezione
DOSSIER: LE DIREZIONI ARTISTICHE, A cura di Renato Troncon