RESIDENZE ARTISTICHE: STRUMENTO DI SVILUPPO DELLA PRODUZIONE CULTURALE
Parole chiave:
Artistic residence, Creative processes, Centers of residence, Artists in the territories, Fitzcarraldo Foundation.
Abstract
Born in the 1970s of the past century, the artistic Residence is rooted in the Italian system with the understanding of 2014, signed between the permanent conference, the state, the regions and the autonomous regions, finalized towards the "promotion and development of the system of artistic Residences, which are experiences of the renewal of creative processes, of mobility and of national and international artistic confrontation, of the increasing of access and of qualification of demand". In 2017 a new understanding of triennial duration has consolidated the Residence introducing the distinction between "Centers of Residence" and the projects "Artists in the territories". The Fitzcarraldo Foundation has carried out an important activity of monitoring during the 2018-20 triennial. Analyzing this, one notes that the Residence has become a significant opportunity reachable by artists, even rookies and novices, to consider as an essential part of their course of formation.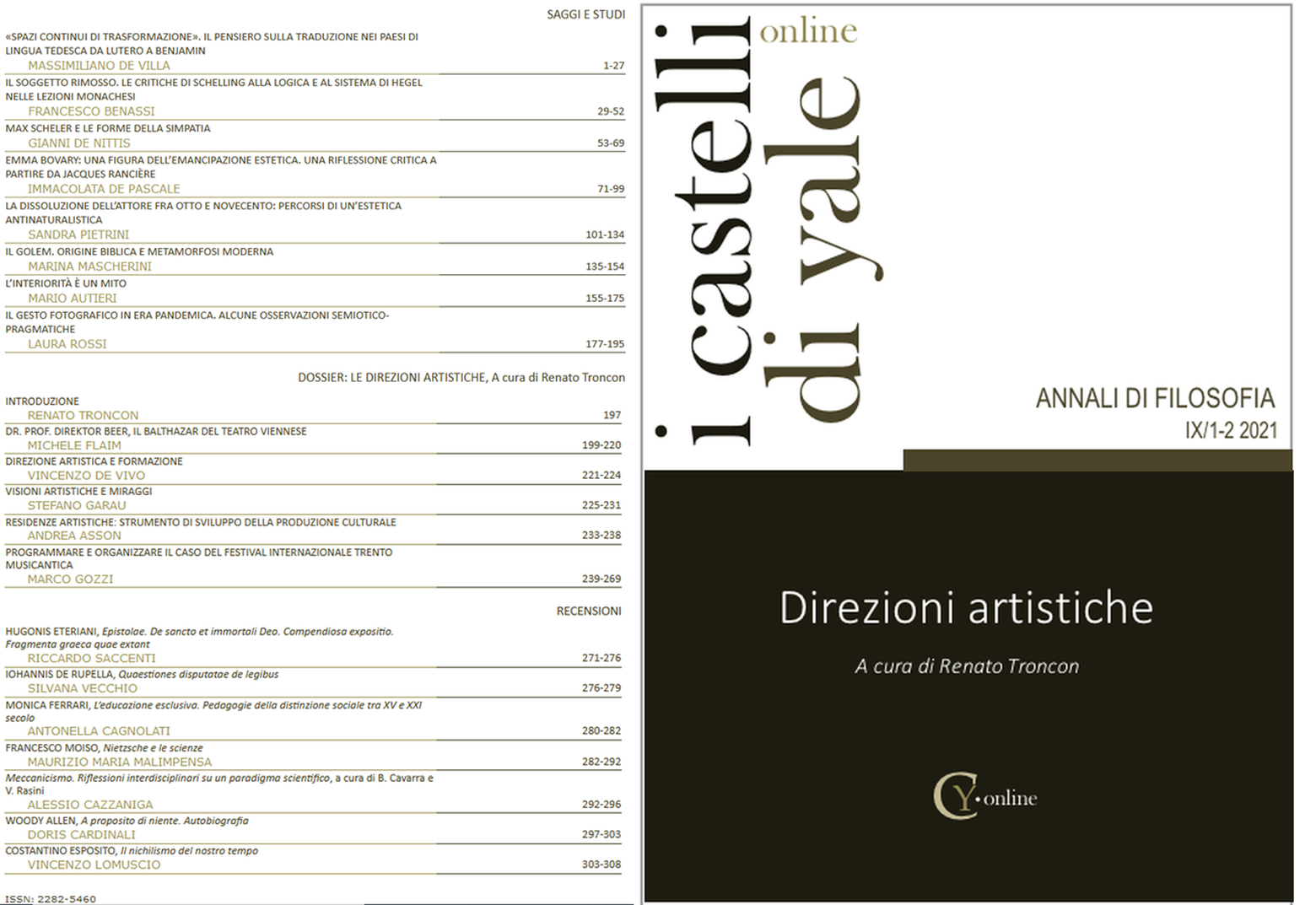 Downloads
Sezione
DOSSIER: LE DIREZIONI ARTISTICHE, A cura di Renato Troncon