GOLDONI E LA CRITICA AI COSTUMI BORGHESI
Parole chiave:
History of Ideas, Italian Literature, Carlo Goldoni, Character
Abstract
A fundamental element of Goldoni's work is personality or "character", which is conceived not as an ensemble of abstract qualities, but as an expression of the complexity of real life. This view is funded on a representation of the Venetian society considered in its middle level, closer to low-rank people than to high social classes. Goldoni builds a dramatic language that completely changes the rules and practice of the comic genre; he no more bases his comedies on simple plots and easy effects of extemporaneous acting, but on the personality of characters and verisimilitude of the situations on stage. Theater becomes thus the representation of the bourgeois world depicted in its internal contradictions and irreducible clash between old and new generations.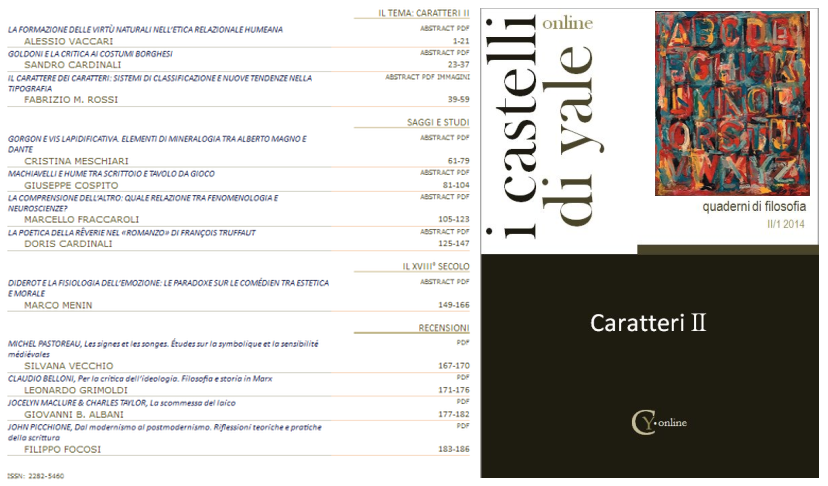 Downloads
Sezione
IL TEMA: CARATTERI II