MACHIAVELLI E HUME TRA SCRITTOIO E TAVOLO DA GIOCO
Parole chiave:
History of Philosophy, History of Ideas, David Hume, Machiavelli, Game and Play
Abstract
In his famous letter of 10 December 1513 to Francesco Vettori, Machiavelli depicts his own life as a political exile. After spending his day in trivial business – including the game of triche-trach – he devotes 4 hore di tempo to studying history and politics. This shows remarkable analogies with the Conclusion of the first book of David Hume's A Treatise of Human Nature. Hume, at the end of his day of abstruse philosophical meditations, spends three or four hour's amusement: he dines, talks with his friends and plays a game of back-gammon, which is the functional equivalent of the triche-trach. Hume did not read Machiavelli's letter: this rules out then the possibility such analogies can be explained thus; yet, they can be explained through an analysis of the peculiar nature of the game they both play, a mixture of ability and luck depending on probability. It has also to be said that, to Machiavelli, studying history is a consolation for his life's miseries he had been forced in; while Hume's closet is the source of melancholy reflections.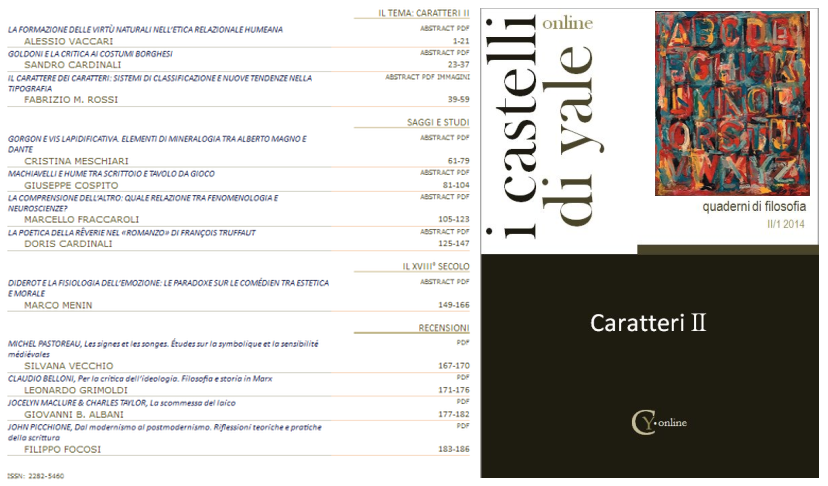 Downloads