FORMA E INDIVIDUALITÀ NEL DETERMINISMO BIOLOGICO DI CLAUDE BERNARD
Parole chiave:
Storia della filosofia, Estetica, Biologia, Claude Bernard, Forma
Abstract
This essay aims at pointing out the relevance of the question of individuality in the epistemological project of Claude Bernard, the scientist who plays a decisive role in defining the physiology as an autonomous science. Through a detailed analysis of Bernard's theoretical corpus, this paper shows that the question is closely joined with other problematic issues such as the specificity of the life and the sciences of life, the need to forge original concepts and methods without sacrificing the determinism of biological facts, the metaphorical status assigned to the concept of organic creation, the relationship between morphological processes and physico- chemical elements. Therefore, the question of individuality makes the deterministic view of Bernard more flexible and open, also activating an un- remitting tension between invariance and variability, unity and uniqueness, rule and creativity.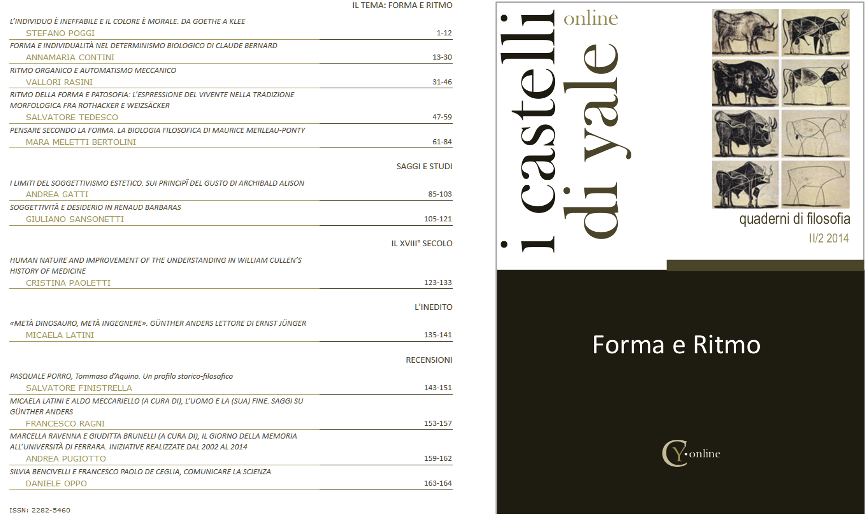 Downloads
Sezione
IL TEMA: FORMA E RITMO