SOGGETTIVITÀ E DESIDERIO IN RENAUD BARBARAS
Parole chiave:
Storia della filosofia, Filosofia contemporanea, Soggettività, Fenomenologia, Renaud Barbaras
Abstract
This essay offers an analysis of Renaud Barbaras's last work, Dynamique de la manifestation (2013), mainly focused on the themes of subjectivity and desire as pivotal moments of his phenomenology of life. Barbaras's work affords an important reconsideration of Husserl's phenomenology from the point of view of its fundamental notion: the «a-priori of correlation», according to which, reality is given in a correlative way, that is, in that peculiar relationship between the subject and the world. In Barbaras's view, this relationship should be intended in a dynamic and non-static way. Subjectivity's dynamics must counterpart the dynamics of the world. Therefore, to Husserl's phenomenology of pure «unveiling», Barbaras opposes a phenomenology which conceives the «unveiling» as an action, a moving forward in the world; in this movement, the meaning of reality is not «given», but «built» in the dynamic relationship between the subject and the world. Hence, the absolute necessity of conceiving the subject as movement and desire: two basic concepts very conducive to overrun a persisting Idealistic notion of the self and the conscience.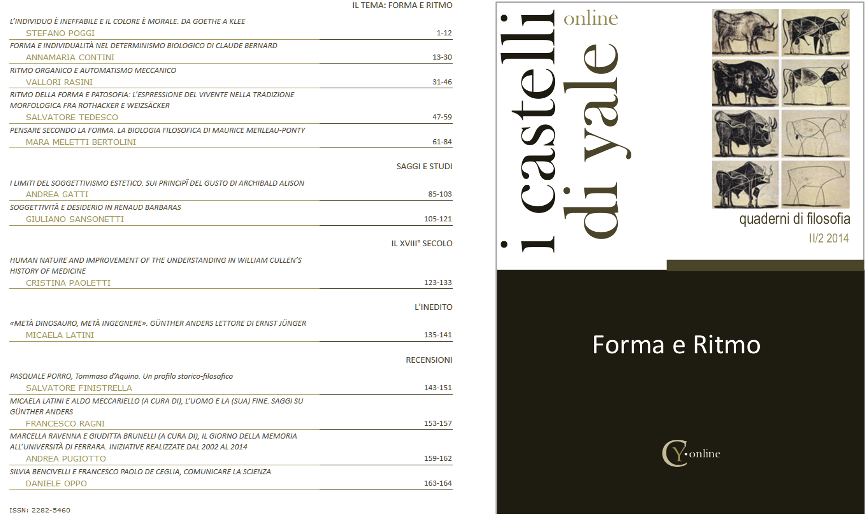 Downloads