L'ARROSTO DI MAIALE. OVVERO: DEL SESSO E DEI FILOSOFI
Parole chiave:
Filosofia politica, Teorie queer, Femminismo
Abstract
Anne Dufourmantelle, and many other feminist scholars before her, claims that for about three thousands years philosophy and sex have been avoiding one another. According to her, in particular, philosophy blinded itself to the body, its passions, its drives in order to present itself as spiritual education, care of the soul and the intellect. On the contrary, the article aims to illustrate that at least two modern philosophers, Immanuel Kant and Thomas Hobbes, bumped into the uncanny light of the sexual, contemplated it with a certain revulsion, were dazzled by its disconcerting power, and did what they could in the useless effort to obscure it.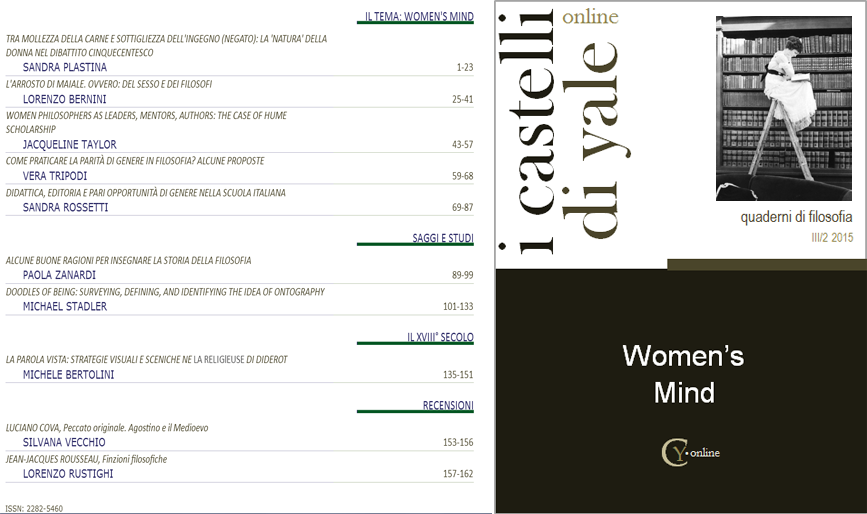 Downloads
Sezione
IL TEMA: WOMEN'S MIND