LA PAROLA VISTA: STRATEGIE VISUALI E SCENICHE NE LA RELIGlEUSE DI DIDEROT
Parole chiave:
Philosophy, Modern Philosophy, Aesthetics, Diderot,
Abstract
La Religieuse can be included in Diderot's project of dialogue, comparison and reciprocal enlightenment of the arts of representation. Such a dialogue assigns a predominant role to the visual dimension, as it is closely linked to the imagination process at work in the production and fruition of the works of art. This does set the ground for the comparison of word and image, of tale and pictures, as, through the tormented story of Suzanne Simonin, Diderot's novel stages the feminine body in its pathetic, desiring, suffering, aesthetic and erotic dimension, and it becomes the description and institution of paintings and scenes, in close theoretical connection with the traced path of the Salons. Particularly, the essay sets out to focus on Suzanne's gaze, on function of literary detail and pictorial patterns in Diderot's novel.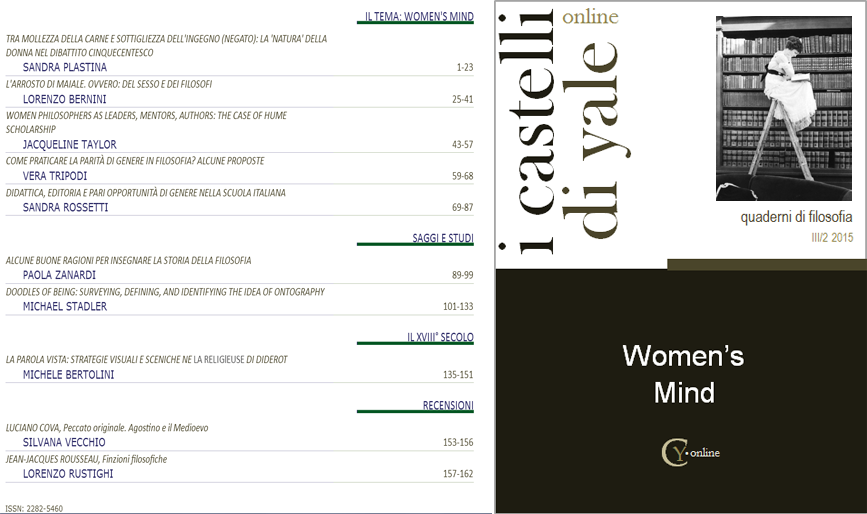 Downloads