LA CACCIATRICE NERA: METAMORFOSI E SOPRAVVIVENZA IN MASSA E POTERE DI ELIAS CANETTI
Parole chiave:
Philosophy, Anthropology, Canetti, La Boétie, Landauer.
Abstract
Masse und Macht(1960) by Elias Canetti has been defined «an extraordinary archeology and pathogenetic anthropology of power». The effort to understand the secret of the relationship between mass and power had tormented Canetti throughout his life: even if he had achieved some results, he confessed, he never succeeded in solving the enigma altogether. Canetti's book deals with ruthless realism the question of the masses, the origins and the language of power, so much so that it appeared to some critics as a sort of 20th-century Leviathan. To the philosophical realism of the "terrible" Hobbes, the figures of Étienne de La Boétie and Gustav Landauer seem to be an interesting counterpoint, as one can read between the lines of the dense plot of Mass and power.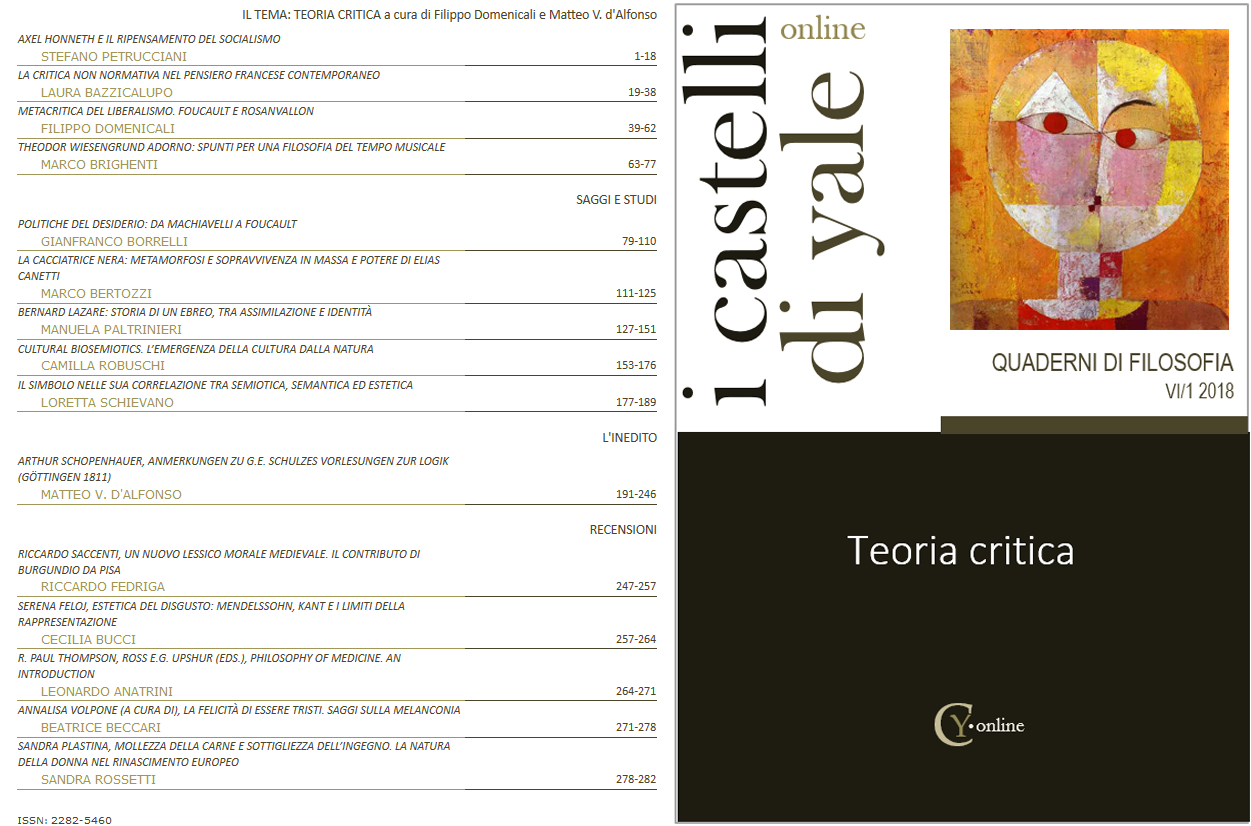 Downloads