RICOMBINATORIA DELLA CREATIVITÀ: UNA PROPOSTA JUNGHIANA
Parole chiave:
Creativity, Umberto Eco, Art, Jung, Unconscious
Abstract
In Combinatory of the creativity, Umberto Eco proposes a model of creativity based on the combinatory relation between mind and world. A trial and error process in the making of an artistic or a scientific craft is grounded upon the idea that the core of the craft already lies in nature. Such process leaves unsolved questions, like why isn't anyone a creator due to the simple trial and error? A junghian approach to the matter may find answers in the archetypes. Due to their independence from the Ego, unconscious images like the archetypes should be treated as part of the combinatory game.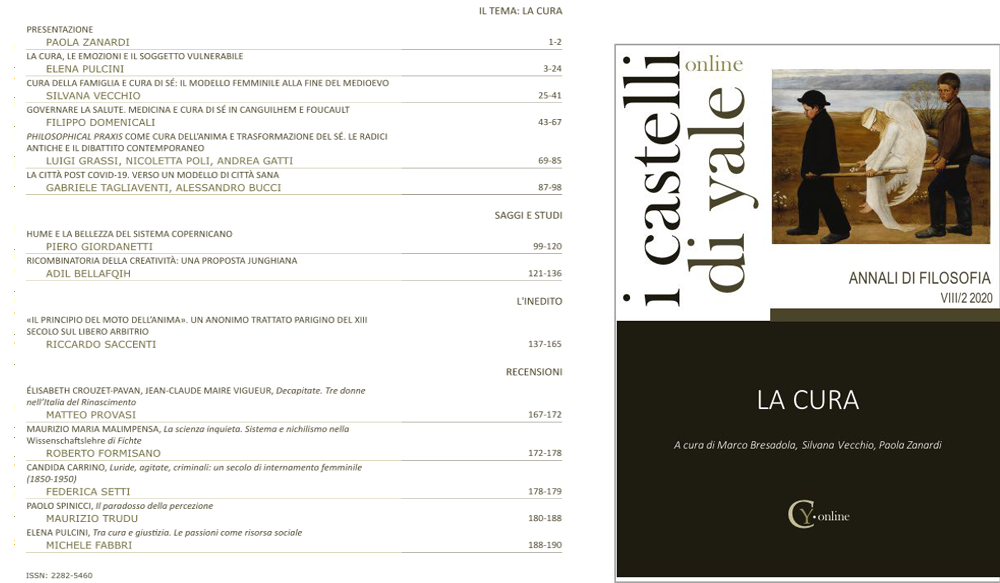 Downloads