LA DISSOLUZIONE DELL'ATTORE FRA OTTO E NOVECENTO: PERCORSI DI UN'ESTETICA ANTINATURALISTICA
Parole chiave:
Theatre, Acting, Avant-garde, Symbolism, Expressionism.
Abstract
With the avant-garde movements of the late 19th and early 20th century, the actor's art diverted from its traditional mimetic function and psychological rendering to recover the expressiveness of the body and to experiment with the abstract language of performance. The rejection of the realistic intent of representation gave rise to heterogeneous scenic experiences, which sometimes were linked to Symbolism and Expressionism. In the new avant-garde theatre, the actor can become a plastic-figurative element, the officiant of a rite or the evoker of aspiritual dimension. Acting undertakes audacious expressive paths that totally renewthe theatrical language, paving the way for the theatre of the second half of the 20th century.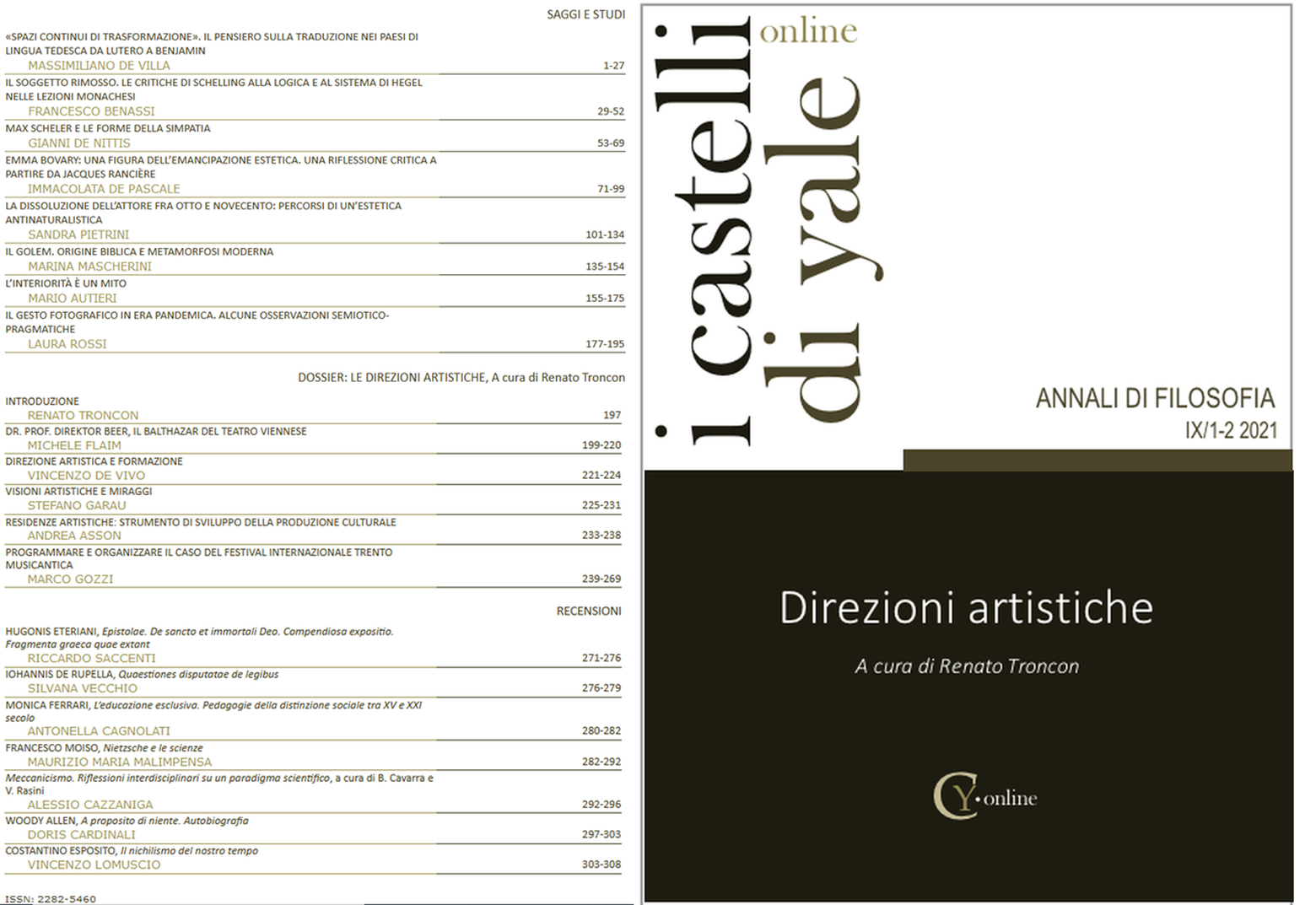 Downloads