DR. PROF. DIREKTOR BEER, IL BALTHAZAR DEL TEATRO VIENNESE
Parole chiave:
Rudolf Beer, theatre manager, artistic director, Vienna, Raimundtheater, Volkstheater.
Abstract
A director, actor, trainer of new generations of actors and directors, Rudolf Beer was above all an extraordinary theatre manager and artistic director in Vienna in the 1920s and 1930s. Both courageous in terms of repertoire as well as prudent and skilled on the administrative level, he performed on the one hand the most innovative plays in a city that tended to be steeped in tradition, and rather averse to novelties (which were offered in the German speaking world especially on the Berlin stage). On the other hand, he was also able to redeem theaters in economic difficulty and achieve success even from plays to which the Viennese public seemed unprepared and hostile. The paper brings together some of the highlights of his theatrical career, prematurely crushed by the advent of Nazism.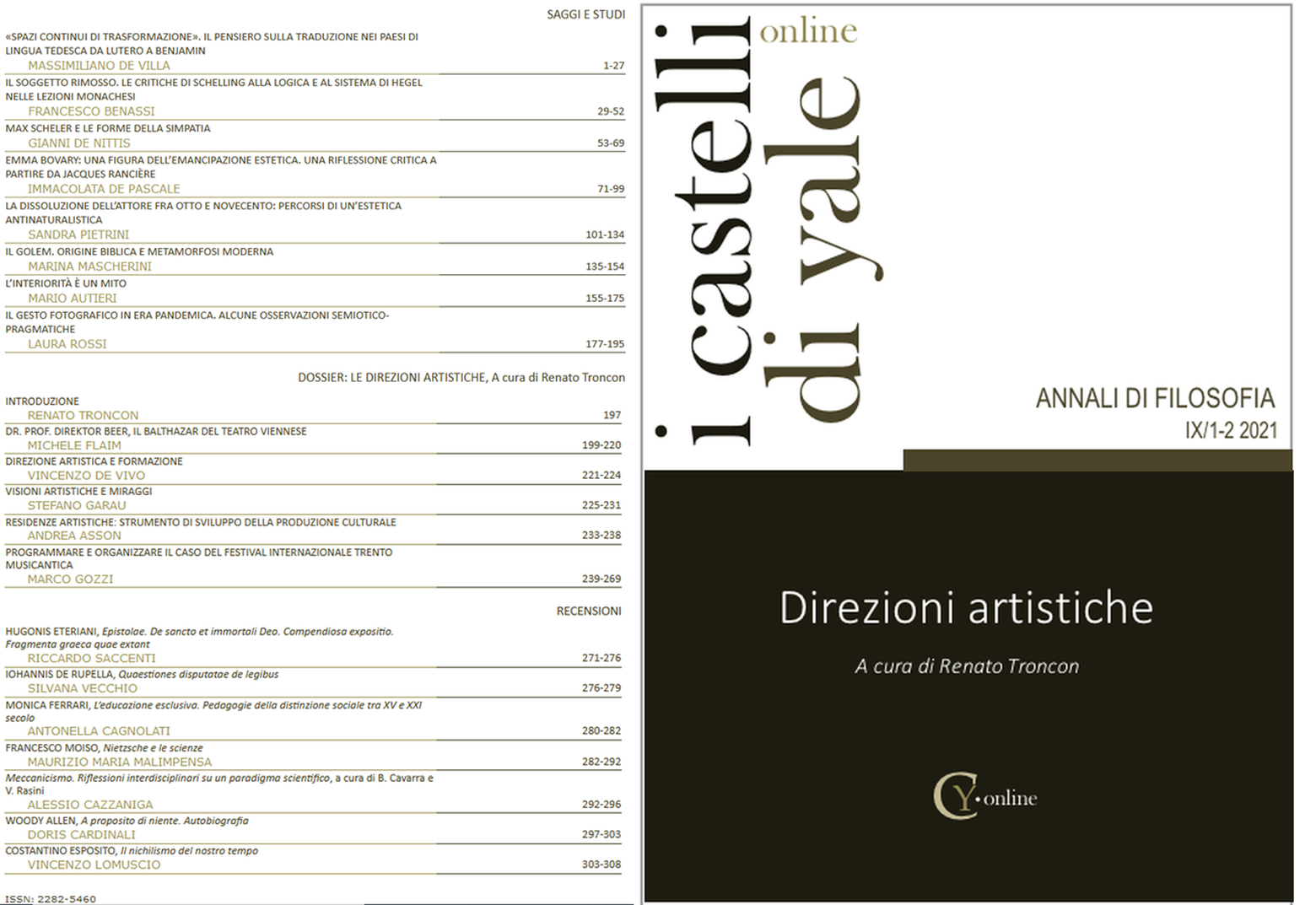 Downloads
Sezione
DOSSIER: LE DIREZIONI ARTISTICHE, A cura di Renato Troncon