PROGRAMMARE E ORGANIZZARE IL CASO DEL FESTIVAL INTERNAZIONALE TRENTO MUSICANTICA
Parole chiave:
Ancient music, Music festival, Trento Musicantica, Planning strategies
Abstract
The paper analyzes the Trento Musicantica international festival as a case study, in relation to the more general issue of planning and managing significant cultural events. In tracing a brief history of the Festival, the article identifies the main ideas of the artistic direction, which have guided the planning and organization of the Trento Musicantica Festival since the first edition: 1) quality, 2) monographic themes, 3) the connection to the historical places of the city, 4) the cultural offer of non-concert events, 5) the involvement of many institutions active in the area. The appendix offers a summary of the numerous events of the Festival in its thirty-five years of activity (from 1987 to 2021), with almost two hundred concerts, book presentations, seminars, lecturers, international conferences, bibliographic exhibitions and other initiatives: an impressive amount of events, all characterized by a very high quality and which make this festival unique in the European panorama.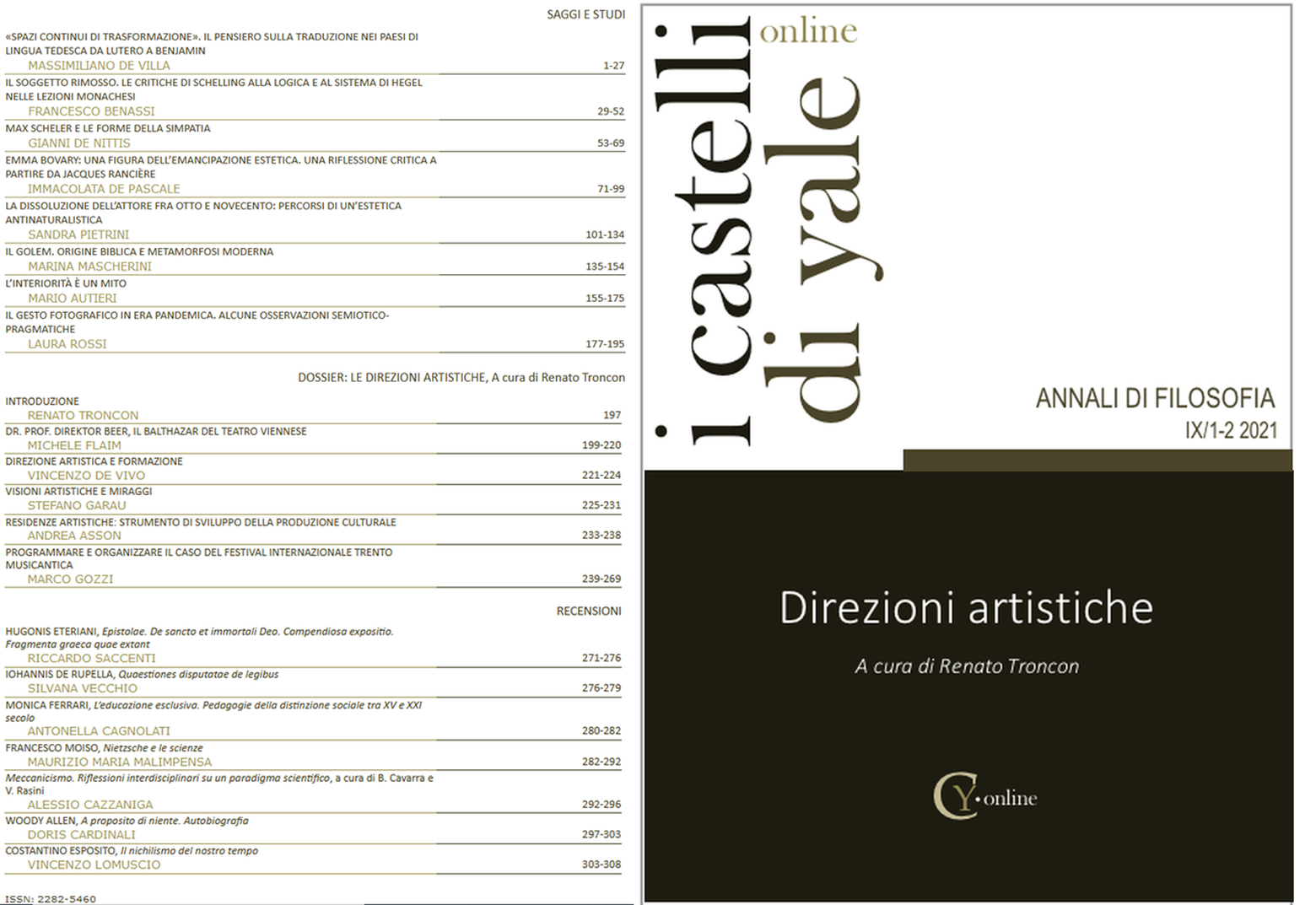 Downloads
Sezione
DOSSIER: LE DIREZIONI ARTISTICHE, A cura di Renato Troncon