LA DIROMPENTE INATTUALITÀ DI BLOCH. VENT'ANNI DI STUDI CRITICI IN ITALIA SU IL PRINCIPIO SPERANZA
Parole chiave:
History of Philosophy, Contemporary Thought, History of Culture, Bloch, Italian Studies
Abstract
The theme of this essay is the present situation of the Blochian studies in Italy from '94 to today. In fact 1994 is an important watershed for the Italian criticism about Bloch: the titanic project to translate The Principle of Hope is finally implemented. In this book is located all the cultural heritage on which Bloch has built his philosophy: from the literary to the musical area, from pictorial to philosophical and much more. New items to dilate the philosophy of hope in new directions, finding declinations that have been neglected by the previous national and international critics.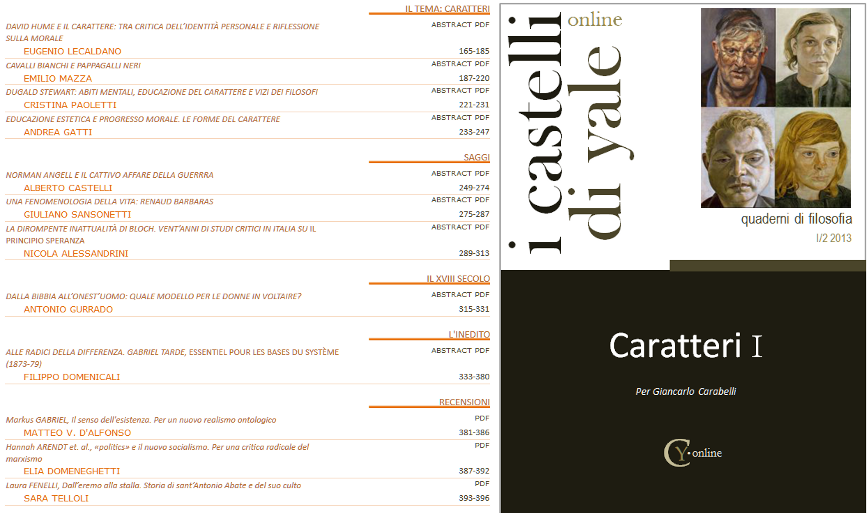 Downloads