DUGALD STEWART: ABITI MENTALI, EDUCAZIONE DEL CARATTERE E VIZI DEI FILOSOFI
Parole chiave:
Modern Philosophy, Dougald Stewart, Character, Education
Abstract
Dugald Stewart devoted to the «Varieties of Intellectual Characters» a chapter in the third volume of his Elements of the Philosophy of the Human Mind, published in 1827. Aiming to give a full account of the human mind and to stress the natural modifications of character produced by the acquisition of mental habits, the chapter focused on three characters: the poet, the mathematician, and the metaphysician. Stewart mostly pleaded their defects and degenerations: poets were criticised for their depending on the public's opinion and mathematicians for their uncritical relying on false principles. About the fourth character, the women, Stewart affirmed that it was not the product of habits, but was natural and therefore could not be improved.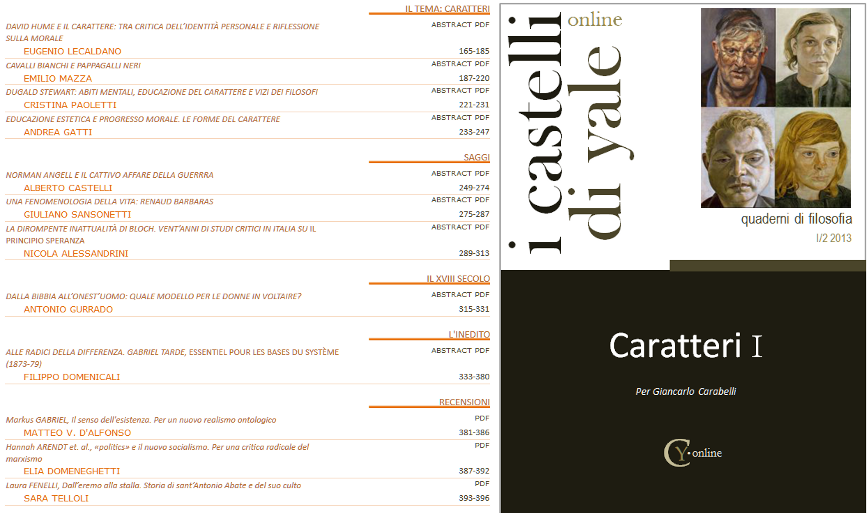 Downloads
Sezione
IL TEMA: CARATTERI